business
Member of the Exporters Division: Egyptian products are accepted in African markets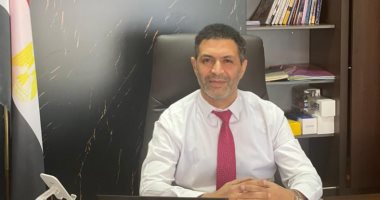 Haitham Talha, a member of the Exporters Division, praised the successive meetings held by Dr. Mustafa Madbouly, Prime Minister, and Eng. Ahmed Samir, Minister of Trade; To pursue ways of developing Egyptian exports to the countries of the African continent, especially since the African market is the real future for Egyptian exports because Egyptian products have a very good reputation in Africa and are accepted there.
He confirmed in statements to "The Seventh Day" that there is an interest on the part of the government to increase exports to Africa, especially since it represents only 4.5 billion dollars, which is a number that is not commensurate with the Egyptian production capabilities, pointing to the importance of facilitating the transportation of goods in the African market to help increase exports, as well as working on The presence of logistic centers in African countries, to assist in the marketing of goods and products to African countries.
Haitham Talha said that coordination with the Ministry of Commerce, Industry and Finance is to restructure export support to the African market, while increasing allocations for African exports, and helping exporters to overcome obstacles in Africa.
The government continues its efforts to increase the volume of Egyptian exports, and work is underway to implement two plans, the first targeting African markets and the second targeting all international markets.
The member of the Exporters Division praised Egypt's success in establishing 6 logistics centers in (Kenya – Morocco – Mauritius – Nigeria – Zambia – Algeria) out of a total of 12 targeted logistics centers, as the remaining 6 locations are currently being determined.