Entertainment
Mostafa Kamel and Helmy Abdel-Baqi visit Helmy Bakr in the hospital
The artist Mustafa Kamel, the head of the Syndicate of Musical Professions, the artist Helmy Abdel-Baqi, head of the Services Committee, Dr. Atef Imam and Dr. Ahmed Abul-Magd, the general secretary of the Syndicate, visited the great musician. My dream is virgin inside the hospital to check on his health, and wish him a speedy recovery.
And the captain of the musicians, Mustafa Kamel, had issued a statement regarding the health condition of the musician Helmy Bakr, and revealed that he was suffering from severe bronchitis, which negatively affected the rapid heartbeat, and thank God that the situation gradually improved..
Mostafa Kamel said: "Hilmi Bakr suffers from excess water in the feet due to the increase in the rate of "york lion" in the body, and we also thank God that the water in the feet is in a state of remarkable stability.".
He added, "The great artist is still in intensive care to control bronchial infections, regulate heartbeats, and take care of kidney and liver functions for fear of any complications."".
Mostafa Kamel thanked the medical staff in intensive care who supervised the follow-up of the artist Helmy Bakr's condition, after the musician's remarkable improvement in his condition..
The Captain General also thanked the artist Helmy Abdel-Baqi and Professor Dr. Atef Imam, who are in charge of the Medical Services Committee of the Board of Directors, for their efforts and periodic and continuous follow-up of the condition of musician Helmy Bakr, starting from his hospitalization until now..
Mostafa Kamel asked everyone to pray for the musician Helmy Bakr, saying: "I ask the crowds of musician Helmy Bakr's fans to pray for him for a complete recovery."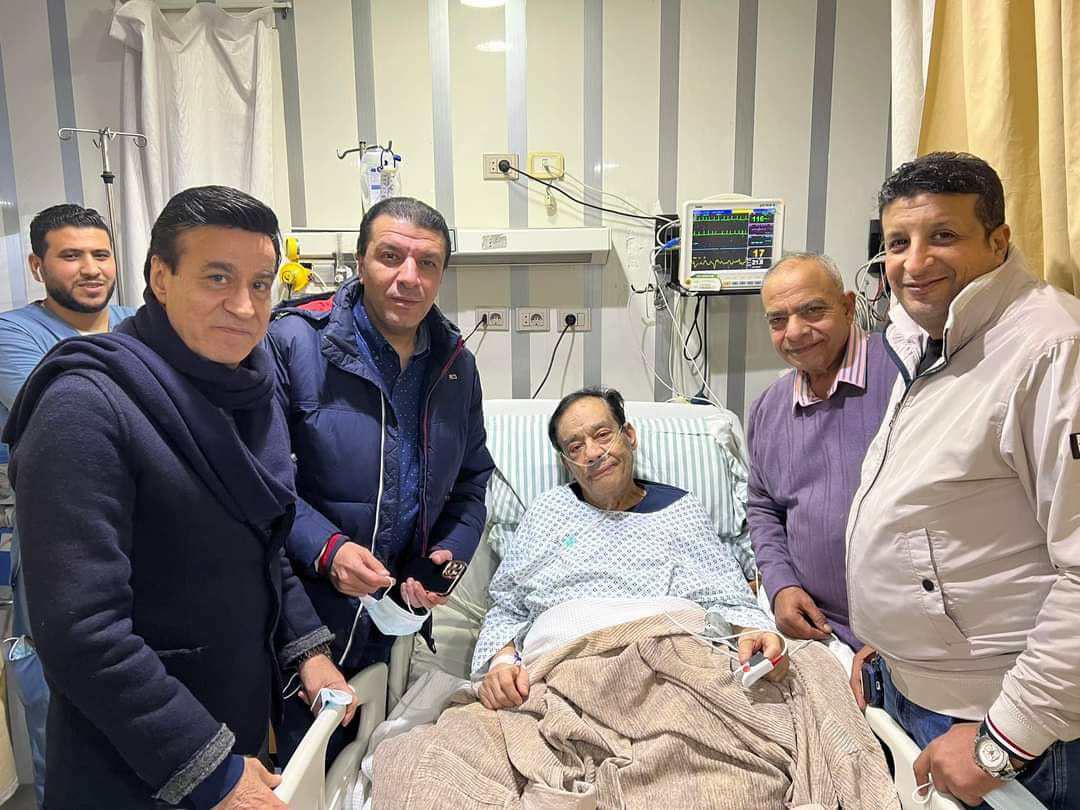 Mostafa Kamel and Helmy Abdel-Baqi visit Helmy Bakr