business
Oil prices recorded $86.82 for Brent and $81.15 for US crude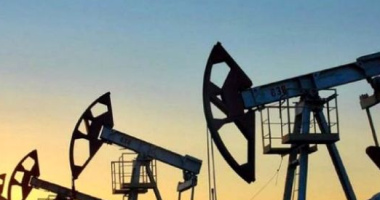 Oil prices recorded today, Wednesday, $86.82 a barrel for Brent crude futures contracts, and US West Texas Intermediate crude futures recorded $81.15, as prices today witnessed an increase.
And the President of the European Commission, Ursula von der Leyen, announced that the European Union replaced 80% of the Russian gas pipelines.
Von der Leyen's statement came during her participation in the World Economic Forum in Davos, which was broadcast on the European Commission's website.
On November 22, the European Commission proposed the establishment of a temporary mechanism to adjust the gas market in order to reduce its fluctuations and protect EU citizens and businessmen from sharp jumps in gas prices.
It is noteworthy that 52 heads of state and government are planned to participate in the forum, along with 56 ministers of finance and more than 600 chief executives.
Among the most prominent topics that will dominate the Davos forum are short-term risks, such as the high cost of living, how to avoid a global recession this year, and the decline in efforts to combat climate change.
And the Russian Deputy Prime Minister, Alexander Novak, announced that the Russian budget revenues from the oil and gas industry increased by 28%, or 2.5 trillion rubles, in 2022.
Novak said, during a government meeting on last year's results in the energy sector chaired by Russian Prime Minister Mikhail Mishustin, today, Monday: "Oil exports from Russia increased by 7%, and coal exports decreased by 7.6%."
He pointed to an increase in the production of gasoline by 4.3%, and diesel fuel by 6%.
He added that "Russian budget revenues from the oil and gas industry grew by 28%, or by 2.5 trillion rubles," pointing to an increase in liquefied natural gas production by 8%, or to 46 billion cubic meters.
Novak said that gas shipments from Russia to China through the "Power of Siberia" pipeline amounted to 15.5 billion cubic meters.