Entertainment
Prince Harry: I cried only once after the death of my mother, Princess Diana
He said Prince Harry He only cried once, when his mother died. Princess Diana In 1997, in a new clip from a promotional interview for his autobiography, Prince Harry explains how he and his brother, Prince William, were unable to show their feelings to mourners during their mother's funeral, the BBC reported.
In the interview conducted by Tom Bradley on ITV, Harry said he cried at his mother's burial, and the Duke of Sussex said he felt "a little guilt" as he walked among those present at the funeral ceremony, while they were laying flowers outside Kensington Palace.
The memoirs are not supposed to be published before the tenth of this month, but excerpts from them were leaked and published after copies of the memoirs were sold early in Spain.
The BBC obtained a copy of the memoirs and is translating them.
In an interview with the British ITV channel, to be broadcast on Sunday, Harry said, "Everyone knew where they were," when his mother died in a car accident in Paris in 1997.
He said that days after the funeral, he reviewed the photos that were published of him and his brother during the ceremony.
"I cried once, during the burial, and you know I detailed (in the diary) what it was like, and how I had some guilt, and I think William felt the same, walking around Kensington," he said.
"There were about 50,000 bouquets of roses for our mother and a lot of handshakes, with people and smiles, and the wet hands that we shook. We didn't know why they were wet, but it was because of the tears that I wiped," he added.
Harry added, "Everyone felt that they knew our mother, while the two people closest to her and the two people she loved most were unable to show their feelings, during that moment."
The memoirs include details of Prince Harry's march at his mother's funeral, the mourners talking to him, and how he felt while he was unable to cry during the funeral.
He also wrote about the details of his request for a private driver to drive the car for him in the same tunnel that witnessed his mother's car accident and death in Paris.
He said his father did not embrace him after the breaking news of his mother's death, and as he lay in his bed at Balmoral Palace.
Also in the memoirs, there is a claim by Prince Harry that his brother attacked him physically, how his first sexual relations were, and details of his abuse.
Drugs, and his claim of killing 25 Taliban fighters, during his service in Afghanistan.
Harry's claims of killing 25 Taliban fighters have been criticized by a number of veterans.
Former officer Tim Collins, known for his military speeches during the Iraq war and for asking officers to "show respect", said Prince Harry had "let us down badly" and it was "not our pattern of behavior in the military".
The royal family said it would not comment on the contents of the notes, and Prince Harry and his wife Megan had announced their renunciation of their royal duties in 2020, and said they were planning to become financially independent.
The couple gave a televised interview with the famous American broadcaster, Oprah Winfrey, last year, during which they explained the difficulties that faced their relationship with members of the royal family, in addition to a documentary series, for the Netflix network, which was broadcast last month, which clarified more details.
Prince Harry and his mother, Princess Diana (1)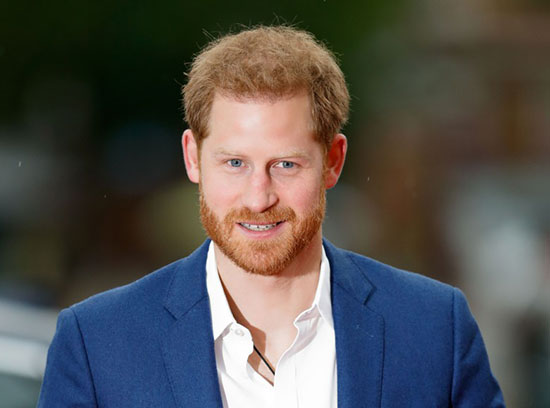 Prince Harry and his mother, Princess Diana (2)