Sales of the iPhone 14 began this morning, as Apple Store employees lined up at the entrance and the countdown began until 8 a.m. while welcoming the first buyers into the Apple Store in The Dubai Mall.
And there were long queues outside the store as hundreds of people lined up to get the brand new iPhone 14 that is on sale in the UAE today, according to UAE website khaleejtimes.
Abdul Rafeeq, was the first person to buy the brand new device after securing the reservation at 8 am, and the jubilant Indian citizen said: "I bought six iPhone 14 Pro with a capacity of 256 GB," "I booked two iPhones in the morning and four in the evening, but when I asked the staff if I could have it all now, they agreed," he said, as he was buying multiple devices for his friends and family.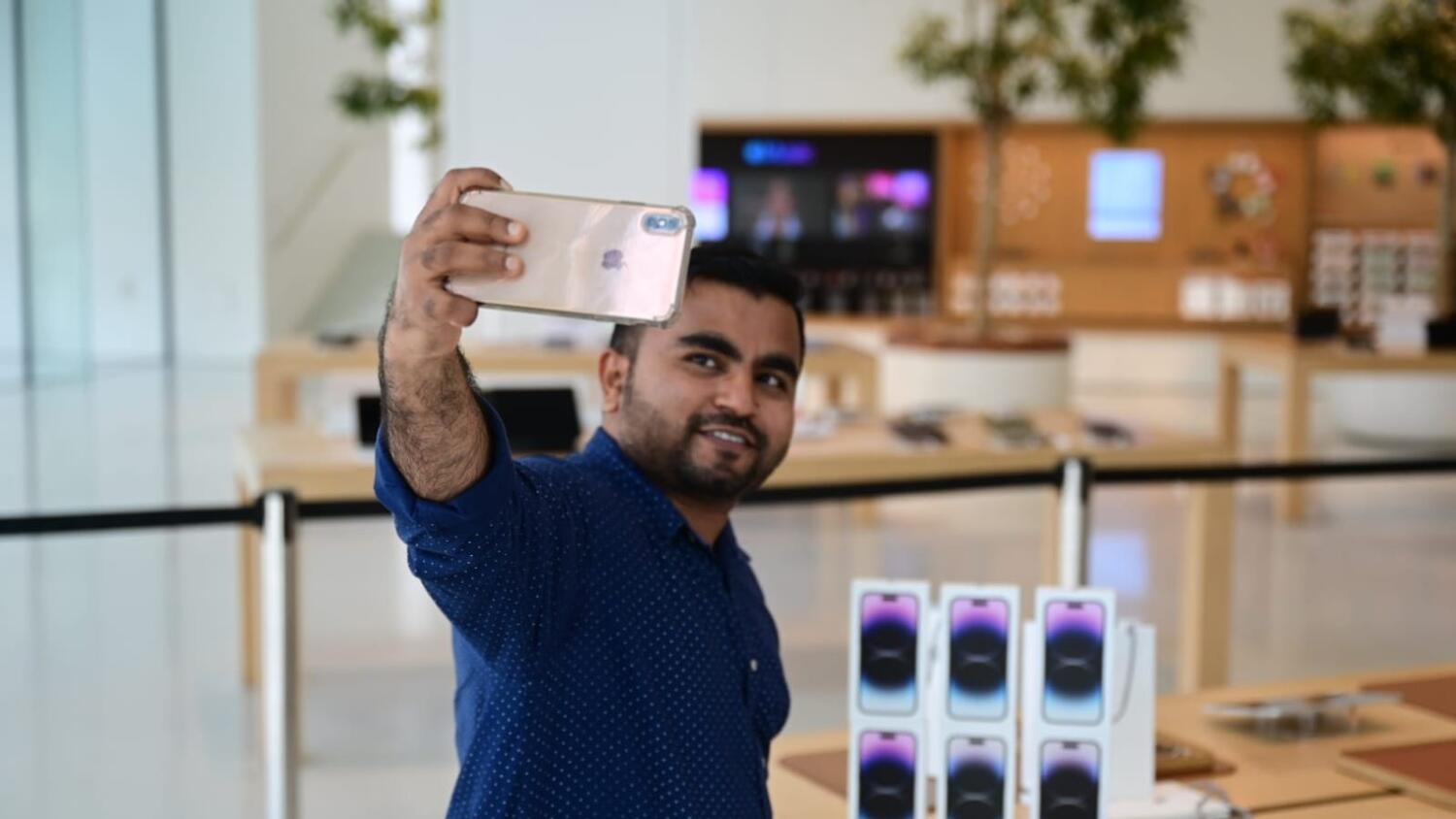 "Although I've been to every launch event since the iPhone 4S, this is the first time I've been in the front row," he said, sharing photos of launch events he's attended in the past, with a companion logging into multiple devices to secure the earliest date when the launch date. Reservations.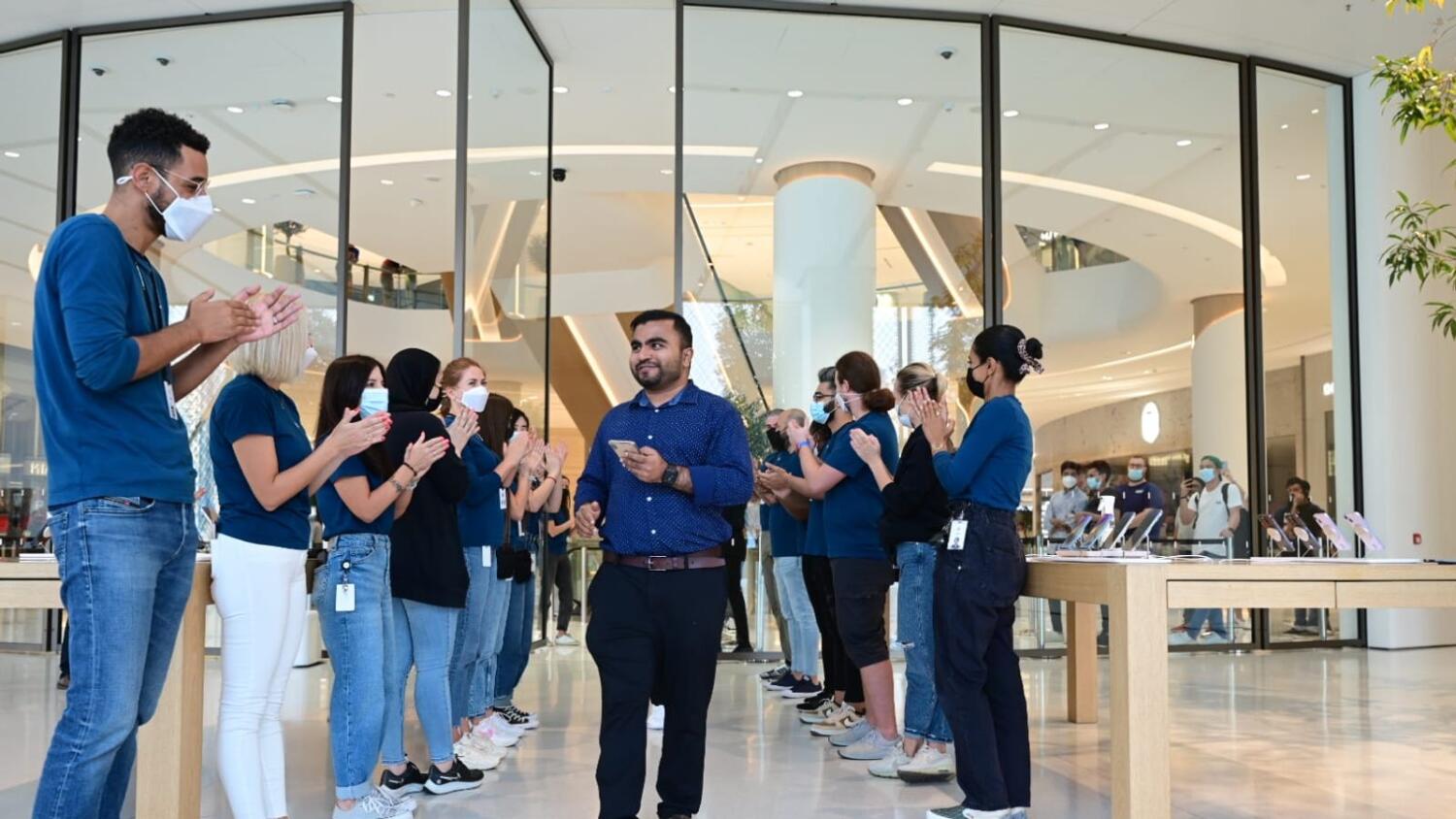 Some people had been waiting since four in the morning to enter the mall, although there were reservations, and Dr. Muhannad was one of them, who bought four devices. "I came at 4 am and waited for the mall to open at 7 am," he said, "I buy three iPhone Pro Max and one iPhone Pro for myself and my family."
Apple has priced the iPhone 14 at AED 3,399, iPhone 14 Plus at AED 3,799, iPhone 14 Pro at AED 4,299, and iPhone 14 ProMax at AED 4,699 in the UAE, where it is among the first Countries in which the American tech company launched its latest smartphone that was unveiled on September 7.