The Madrid derby match, which brought together Atletico and Real at the Metropolitano Stadium, witnessed violent reactions from the Atletico fans, after the Royal Club won 2-1 in the match that brought them together on Sunday evening, in the sixth round of the Spanish League championship for the current season 2022-2023 ((Watch the summary of the Atletico vs Real Madrid match).
Real Madrid
And the newspaper "Marca" monitored the reactions of the angry fans that appeared on the field, as the angry fans threw everything from the stands onto the field, including wine bottles, lighters and many plastic objects, after Real Madrid managed to score two goals through Rodrygo and Valverdere in the 18th minute. And the 36th in a row, while the goal of Atletico Madrid was scored by Mario Hermoso in the 83rd minute.
The match witnessed the referee's announcement of the red card in the 90th minute of the match against Mario Hermoso after receiving a warning for roughness during the events of the match..
With this result, Real Madrid is at the top of the Spanish league standings with 18 points, collected from winning 6 matches with the full mark, scoring 17 goals and receiving only 6.
While Atlético Madrid is in seventh place in the La Liga table with only 10 points, it scored from winning 3 matches, drawing 1 and losing 2, scoring 10 goals and receiving 6.
REAL MADRID Real Madrid goalkeeper with the referee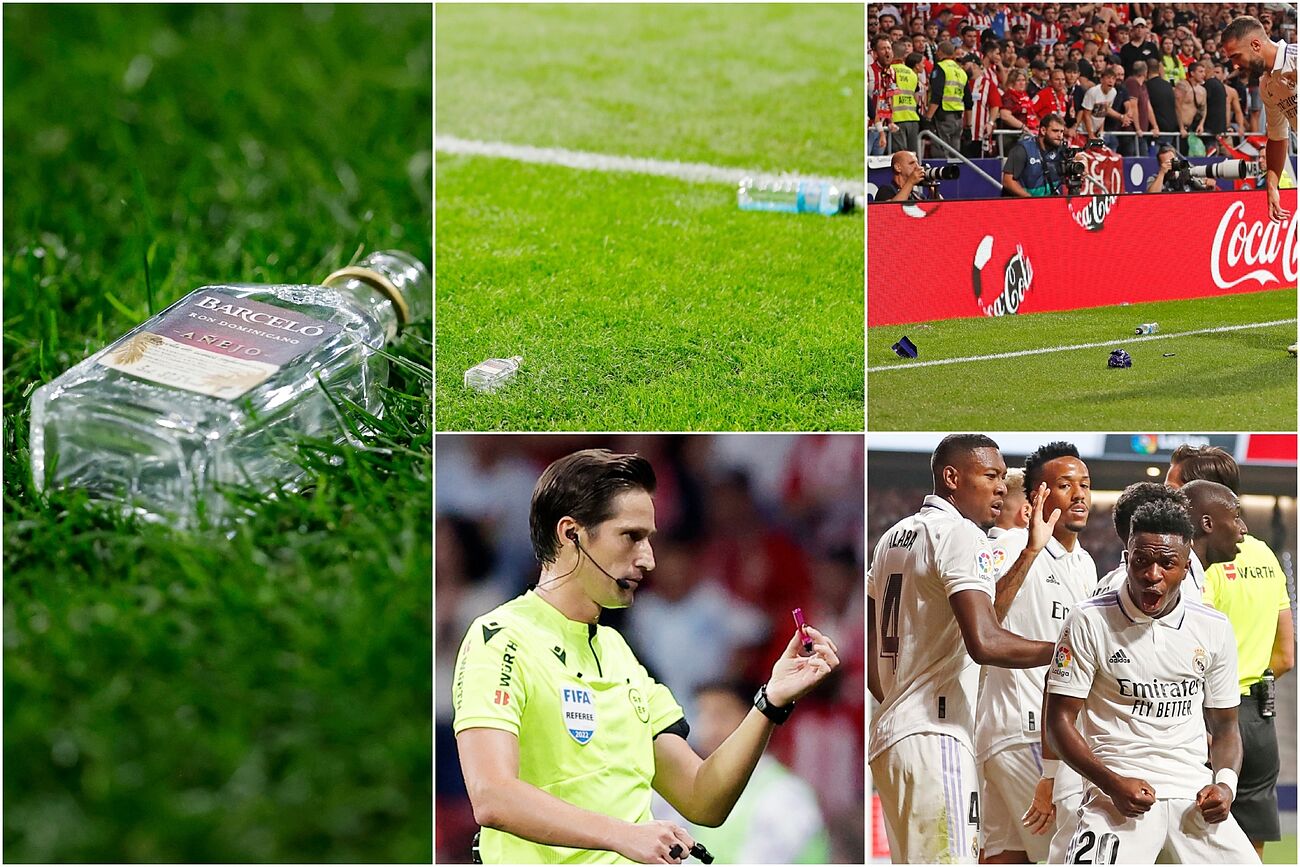 Atletico fans' anger appears on the pitch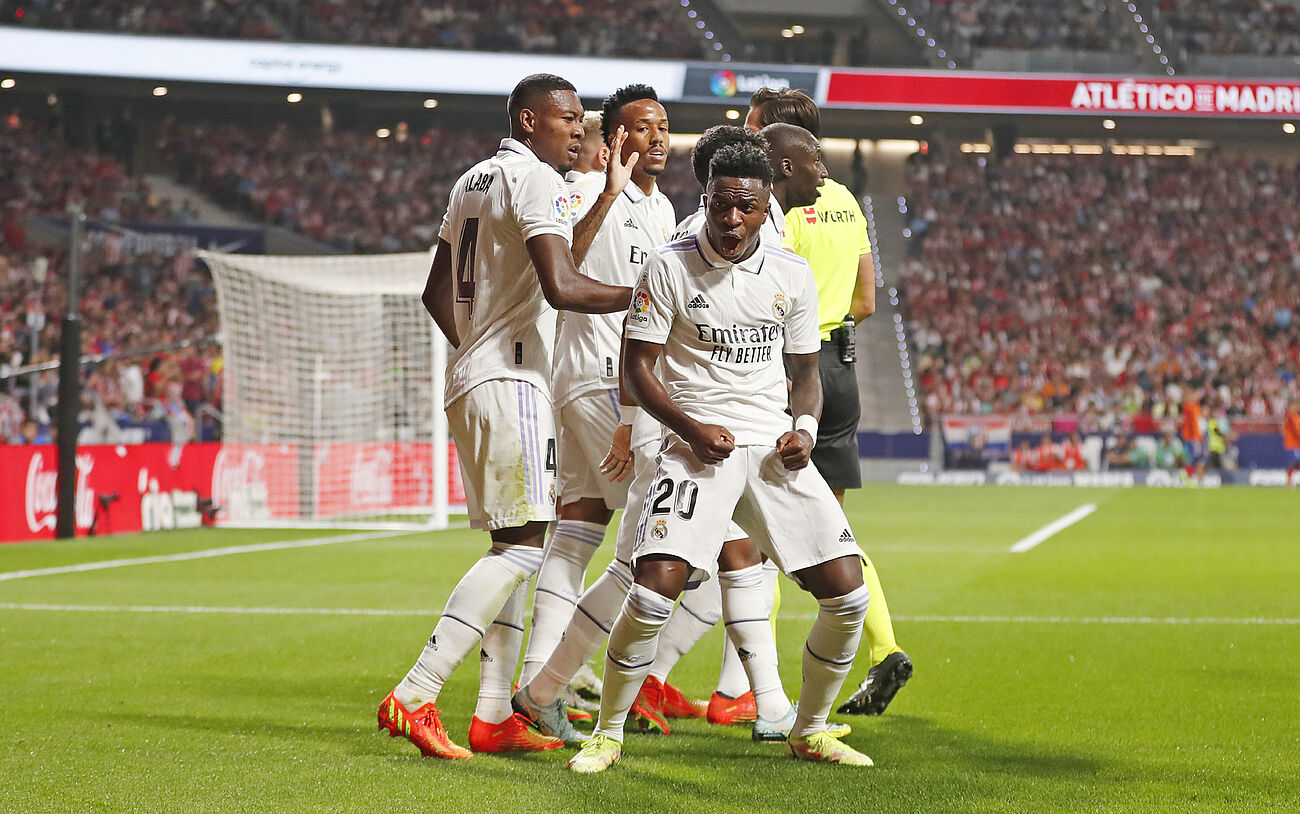 Vinicius Celebration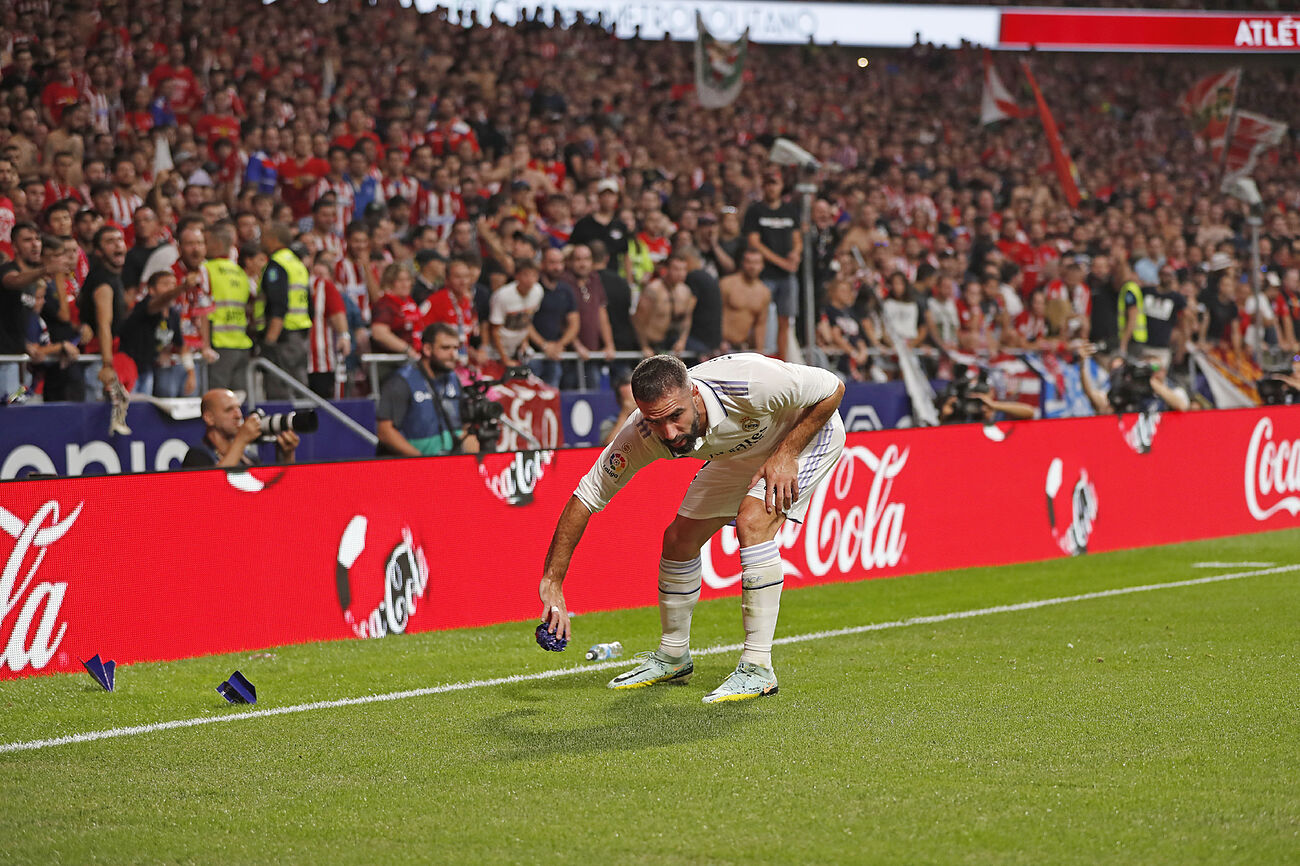 Real Madrid's Carvajal deflects the fans' projectiles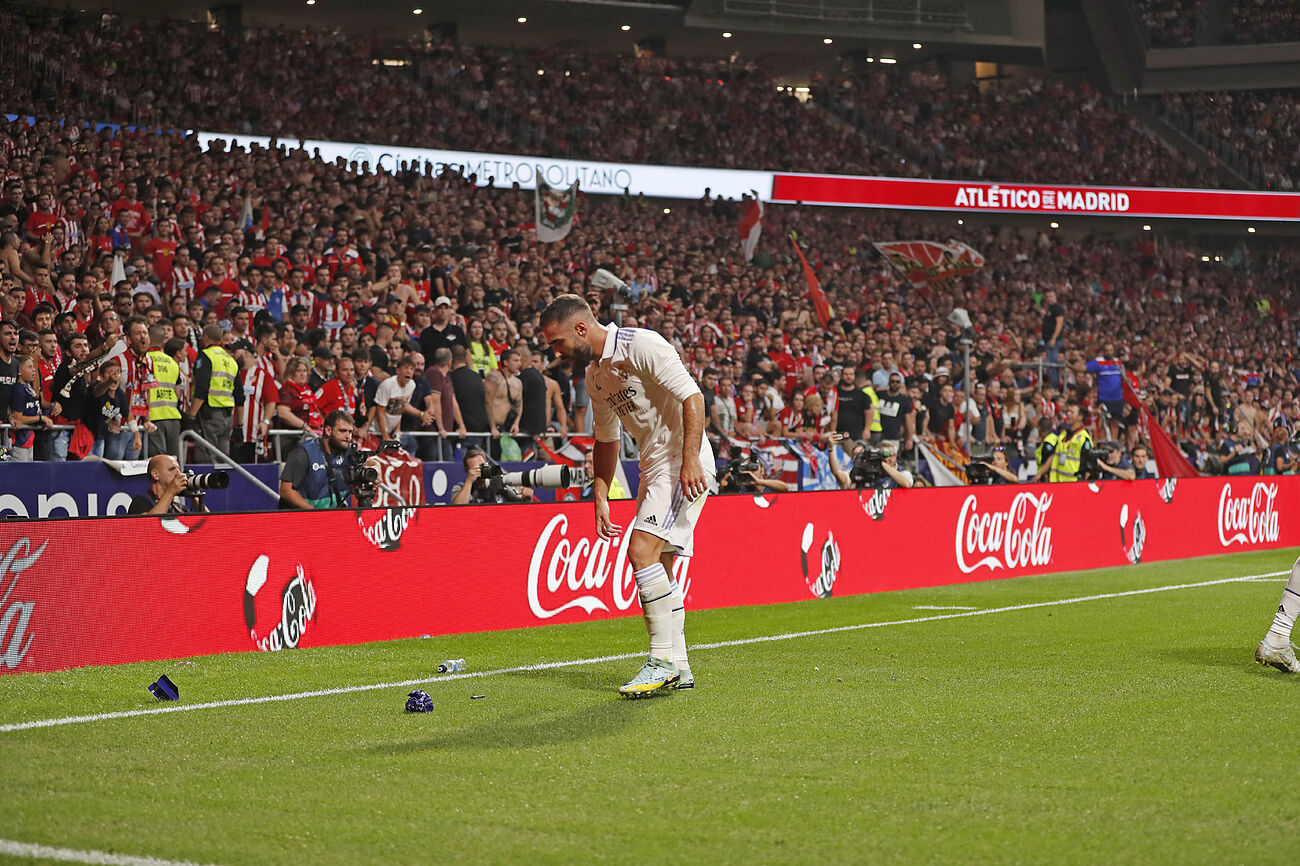 Carvajal before taking a corner for Real
A bottle of wine on the field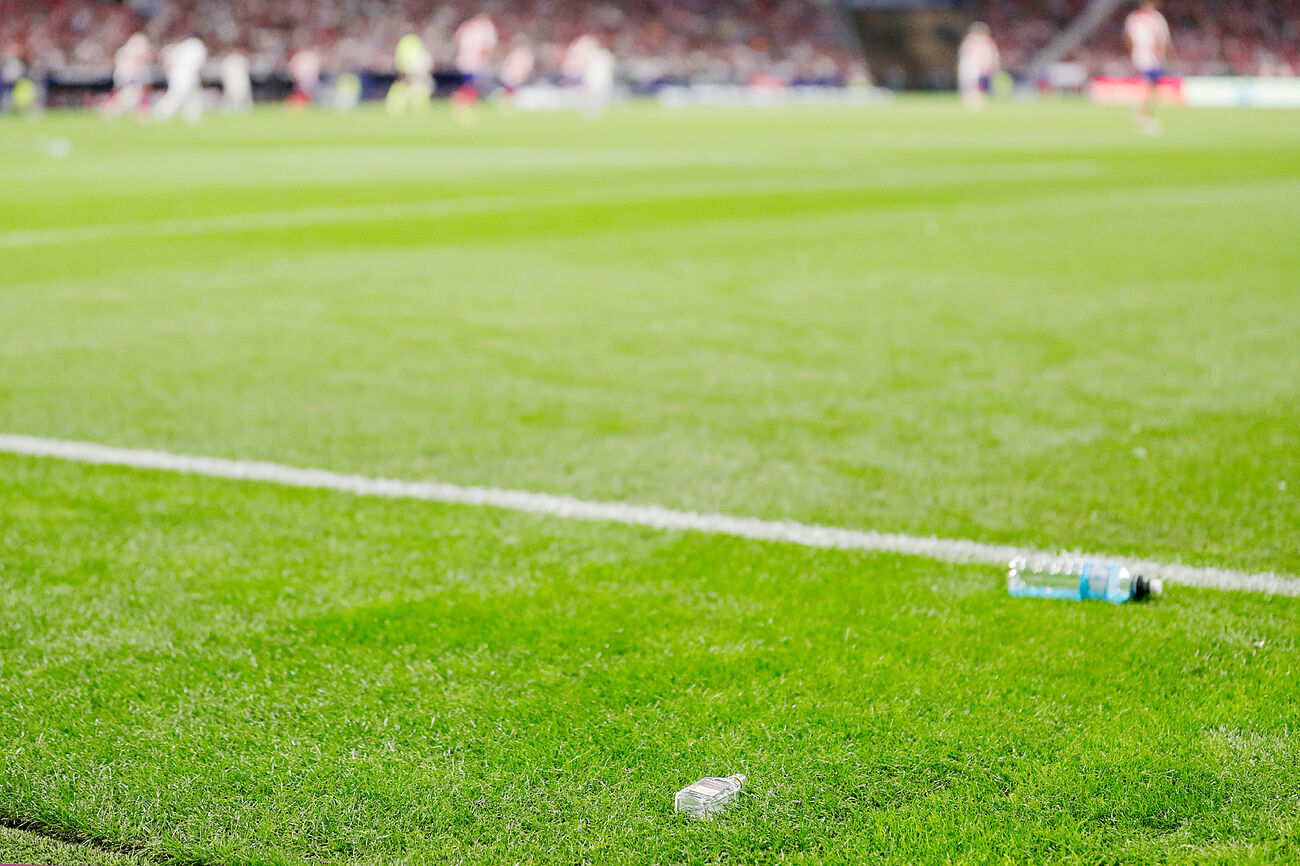 Plastic bottles dumped by Atletico fans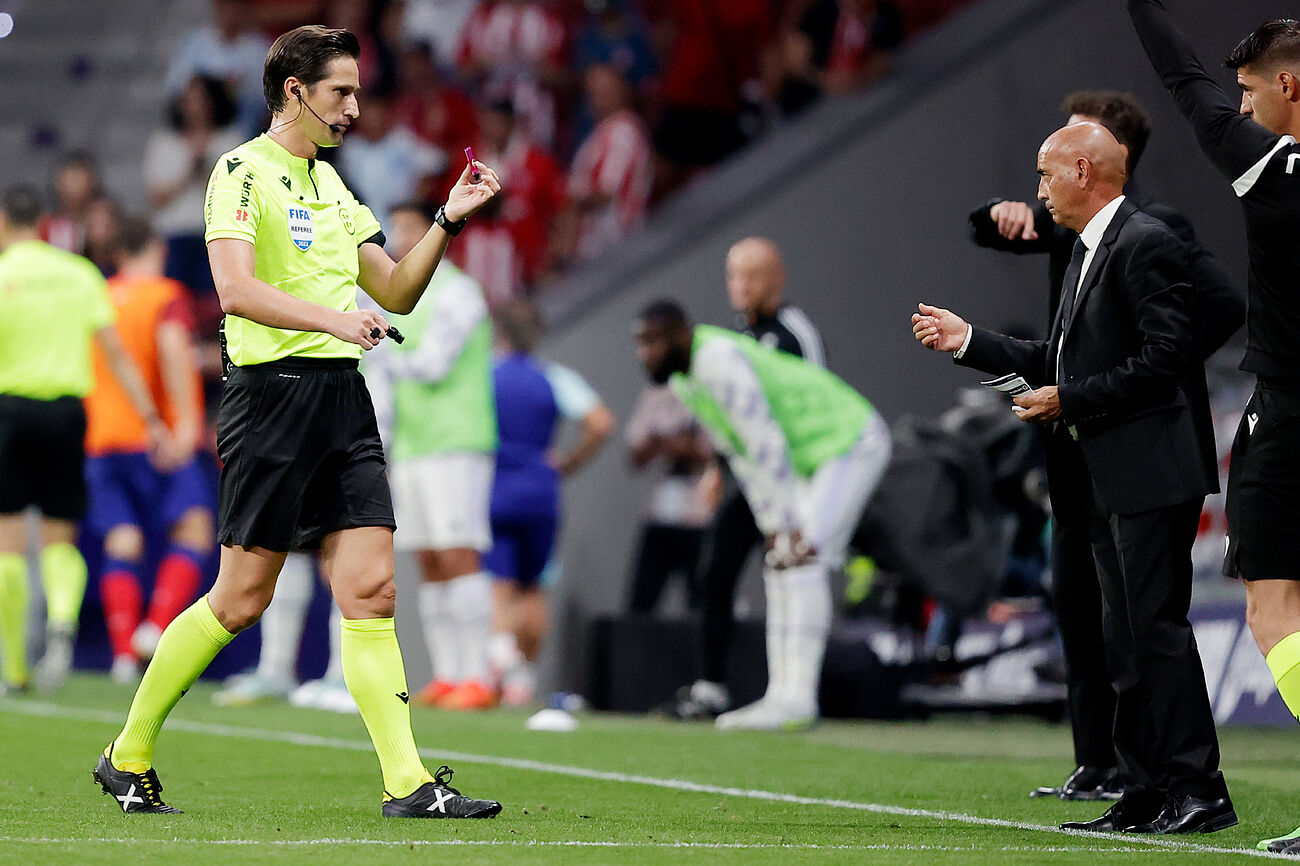 The referee talks to the coaches