technology
Report: Global sales revenues of semiconductors will grow to about $602 billion in 2022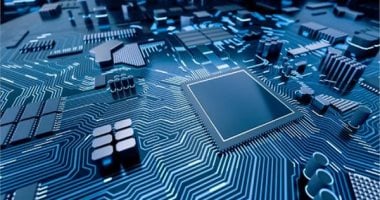 A new report said global semiconductor revenue increased 1.1 percent in 2022 to a total of $601.7 billion, compared to $595 billion in 2021. According to Gartner, the combined revenue of the top 25 semiconductor vendors increased 2.8% in 2022. It accounted for 77.5% of the market.
According to Andrew Norwood, vice president of analysis at Gartner: "By the second half of 2022, the global economy began to slow under the pressures of high inflation, high interest rates, high energy costs, and the continuing Covid-19 lockdown in China, which affected many global supply chains.
Samsung Electronics retained the top spot, although revenue declined 10.4 percent in 2022, mainly due to declines in memory and NAND flash sales, according to the report.
Intel retained the second position with a market share of 9.7 percent. However, the company was hit by a significant downturn in the consumer PC market, strong competition in the x86 core processor business, and a 19.5 percent decline in revenue growth.
Moreover, memory, which accounted for nearly 25 percent of semiconductor sales in 2022, was the worst-performing hardware category, seeing revenue decline by 10 percent, the report said. 5.3 percent in 2022, but performance varied widely across device categories.