technology
Robots flying at 90 mph can deliver medical supplies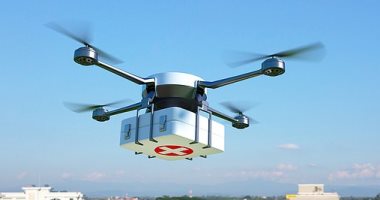 American company Blueflite revealed that its drones, which are being trialled, aim for "near-instant delivery" of medical supplies. The robot can fly at speeds of up to 90 miles per hour, and will soon deliver life-saving supplies within minutes. Machines loaded with EpiPens or defibrillators as soon as someone calls emergency services.
According to the British newspaper "Daily Mail", the drones fly at an altitude of about 130 feet, and they can navigate their way to anyone within a radius of ten miles, and upon arrival, they hover and deliver equipment to the patient, as it recognizes him with a camera.
And Blueflite announced at the Consumer Electronics Show in Las Vegas that it has signed a deal with Acadian Ambulance, one of the largest private medical transportation companies in the United States.
James McLaren, its chief technology officer, said it was also finalizing a deal with a company in Ireland and hoped to roll out the drones in the UK in the future.
The company said its drones and platform were the first of their kind, and it was still working on how the process would work.
"We're going to train a team of operators so that when someone calls for help, they can immediately check the flight path is clear and hit the go button," McClaren said. "Our goal will be to get supplies to the person in need within three minutes of them calling."
The company has made two types of drones that will be dispatched depending on the shipment, the "Slate," which can carry about 2 pounds at up to 50 miles per hour, and the "Cobalt," which can travel at up to 90 miles per hour in A round trip of 20 miles.
McClaren said the drones were "not toys but industrial machines" and would cost between £30,000 and £75,000, depending on how many were bought.
As Blueflite CEO Frank Noble said: "Using drones to deliver vital medical equipment will dramatically shorten emergency response times, and when every second counts, it could save lives and reduce healthcare costs."
He added, "Drones are becoming more prevalent, there is growing acceptance from society, these are exciting times for us and for the industry as a whole, and we believe we are in the best position with our technology to empower drone operators through innovation."