technology
Ross Cosmos: Soyuz MS-22 will return to Earth without astronauts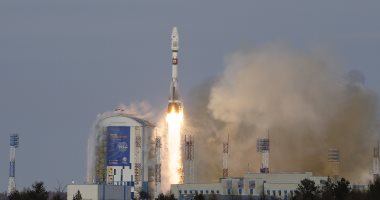 The "Ross Cosmos" corporation announced that the "Soyuz MS-22" spacecraft docked with the International Space Station will return to Earth on an unmanned flight, according to an RT report.
On the subject, the head of the institution, Yuri Borisov, said: "After examining the Soyuz MS-22 spacecraft docked with the International Space Station, and after analyzing the data related to its technical condition, and examining the documents related to its cooling system, we concluded that the vehicle must return to Earth on a non-stop flight." Manned, as for the possibility of using this vehicle to rescue the crew of the International Space Station in the event of an emergency situation on the station, this matter will be determined by a decision of the competent government committees.
He added, "The competent committees decided to extend the period of the presence of the Russian astronauts, Sergey Prokopyev, Dmitry Petilin, and NASA astronaut Francisco Rubio, on board the station. The astronauts will return to Earth aboard the Russian Soyuz MS-23 spacecraft."
According to Borisov, the "Soyuz MS-23" spacecraft is supposed to be launched towards the International Space Station on February 20, to carry the astronauts to Earth.
Borisov pointed out that "NASA agreed to the conclusions reached by the experts of the Russian committees during a meeting held last Tuesday, and its representatives confirmed their readiness to provide the necessary assistance."
Ross Cosmos announced on December 15 that it had canceled the exit of its astronauts from the International Space Station into open space due to damage to the temperature control devices in the Soyuz spacecraft docked with the International Station.
A NASA spokesman announced at the time that the damage to the Soyuz vehicle did not pose a threat to the Russian and American crew members at the International Station.