technology
South Korea proposes greater incentives and tax breaks to boost the chip sector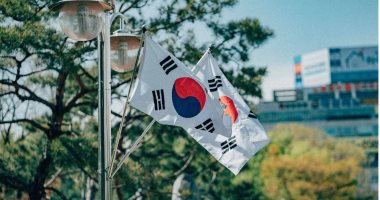 The South Korean government plans to increase tax breaks for capital expenditures for large companies to as much as 25 percent, after President Yoon Sok-yul called for greater incentives to fuel the vital sector.
Large corporations will receive a 15% tax credit on investments in manufacturing facilities, up from 8% planned under legislation passed last month, according to the Finance Ministry statement. Small business capital expenditure will receive a 25% tax credit, up from 16%. The ministry said any additional investment in the chip industry in 2023 would get another 10% tax break, and the expanded plan, to be proposed this month, could reduce the tax burden on businesses by more than $2.8 billion, according to gadgets360.
It is uncertain whether the amended bill will have the necessary support of the opposition party with a majority in the National Assembly, and opponents argue that such incentives put government finances at risk and will benefit only large companies.
In a strongly worded statement, Yoon slammed a bill passed on Dec. 23 that provided a lower-than-envisioned tax cut for corporations and called for an 8 percent tax break for large corporations, down from the 20 percent rate previously recommended by a special panel of experts.
The United States, China and Japan are pouring billions into building their chip supply chains as more countries embrace technology protectionism after pandemic-driven logistical crises highlighted countries' dependence on each other for key electronic components.
US sanctions on high-tech exports destined for China have put increasing pressure on Korea to choose between the United States, its security ally, and China, its largest trading partner, with both asking South Korea to expand chip production partnerships.