business
Spinning and Weaving Consultant: Long-staple cotton is the basis of excellence in the clothing industry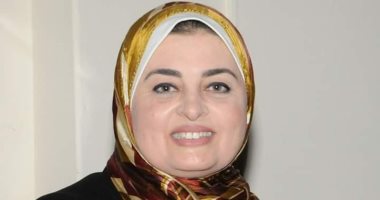 Dr. Zainab Hassan, consultant for the textile industry, confirmed that polyester is an essential part of the spinning and weaving industry, and therefore it is important to focus on it, coinciding with plans to expand the cultivation of short-staple cotton east of Owainat, without affecting the quality and reputation of long-staple Egyptian cotton, and keenness to improve Its reputation is global, especially in light of the tough competition .
Zainab Hassan added to "The Seventh Day" that a polyester factory must be launched, in addition to the factories that are launched for spinning, weaving and clothing, to know the Holding Company for Cotton, Spinning and Weaving, which was subject to a process of delay in implementation, which increased its estimated cost from 23 billion pounds to about 30 pounds. billion pounds .
She pointed out that the inauguration of a polyester factory significantly reduces its imports from abroad, while striving to manufacture recycled polyester to protect the environment, especially since there is a great global trend in this field, as an alternative to importing and saving hard currency while striving to market new products from factories whose implementation has been delayed by about two years. Whether in Mahalla, Kafr El Dawar or Damietta .
She explained that the spinning and weaving industry is one of the industries that needs great publicity to ensure the presence of the product, while linking it to the quality and value of long-staple Egyptian cotton, which still holds more global interest in it than the American pima cotton itself, and this will be the secret of Egypt's industry's future superiority in this field. .