technology
Steps.. How to get rid of duplicate names and numbers on your iPhone?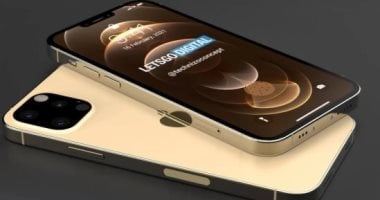 iOS 16 lets you merge duplicate contacts, saving you the hassle of deleting them manually, and lets you associate contact cards for the same person in different accounts, so they only appear once in the All Contacts list in the Contacts app, as it detects Automatically update if there are duplicate contacts, then tell you that duplicate contacts were found.
Connect contacts
You may have multiple entries for the same person in Contacts If you have contacts from different sources, contacts with the same name that may come from multiple sources are linked together and displayed as one unified contact to prevent duplicates from appearing in the All Contacts list your own.
Here is a step by step guide to help you manage duplicate contacts on your iOS 16 device:
Remove duplicate contacts
You can merge duplicate contacts if you have more than one contact card with the same first and last name.
Open the Contacts app on your iOS device.
Then, tap on the Duplicates Found option available below the My Card button.
– Tap on specific contacts to review and merge them, or tap the Merge All button to merge all duplicate contacts.
Manually link contacts
You can manually link two entries to the same person if they are not linked automatically.
Open the Contacts app on your iPhone.
Click on one of the contacts, then click on the edit option.
Click on the Connect Contacts button.
Click on the Link option after selecting the other contact entry to link to.
The names on the individual cards remain the same when you associate contacts with different names or last names, but only one name appears on the unified card, and you can click one of the linked cards, and then click the contact's name on that card. After that, you can click on the "This Name for Unified Card" option to select the name that will be displayed on the unified card.