technology
Steps on how to send an "invisible" message on iMessage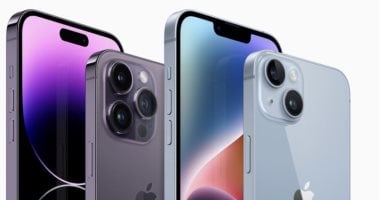 Apple announced its latest update to the iOS 16 operating system with a host of new features, as the instant messaging application, iMessage, provides many fun features in addition to many useful features, as it enables iOS users to send notes and messages on their iPhones and iPads. With a slight effect.
In addition, the instant messaging app has a feature that allows users to edit or even recall a message they've already sent within 15 minutes, and if that wasn't enough, iMessage on the latest iOS 16 also makes it possible to send and receive messages with an "Invisible Ink" effect. This feature allows recipients to see only the text of the message when they click on it.
hidden messages
iOS users can hide the text of their messages using the Invisible Ink feature in iMessage. Apple claims that users can even send a private message using invisible ink, which is only revealed when the recipient swipes to reveal it.
The feature may seem like a minor feature, but iMessage users may find it useful if they simply want to send a text message to their friends and family with a special effect. It is important to note that this feature is only available to iOS 16 users.
Here's a step-by-step guide to help you send an "invisible" text on iMessage:
Update your iOS device to the latest iOS 16, if you haven't already.
Open the iMessages app on your iPhone.
Go to the conversation you want to send an invisible message to.
– Write your message, you can also add a Memoji or a photo to the message.
Now, press and hold the send button.
Click on the available gray dots opposite the Send button, then choose the Invisible Ink option to see a preview of the effect.
In addition, users have the option to preview the effects and choose from Slam, Loud, or Gentle to add more effects to the messages.
– Press the send button to send the message after choosing your effects.
– Finally, the message will be sent to the recipient with an unclear effect.