technology
Steps to set up and use spatial audio with Apple AirPods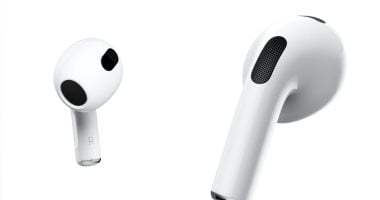 Spatial audio is one of the most prominent features of AirPods, as it allows you to fully immerse yourself in audio and video content, creating a more dynamic and realistic listening experience. With this feature, users can enjoy movies, music, podcasts, and more in a new way. Once you get used to spatial audio, you can It's hard to enjoy the content without it. It's easy to set up and can improve your overall listening experience.
How does custom spatial audio work?
Custom spatial audio uses the earbuds' built-in accelerometer and gyroscope to adjust the sound to match the position of your head, providing an immersive and dynamic audio experience.
Things to consider
This feature is compatible with iPhones and iPads with iOS 14.6 or later, iPadOS 14.6 or later, or macOS Monterey or later, and it also works with AirPods Pro (3rd generation), AirPods Pro, AirPods Pro (2nd generation), and AirPods Max.
How to set up custom spatial audio on your AirPods Pro or AirPods Max
Make sure your AirPods are connected to your iPhone or iPad, you can check this by opening Control Center on your device and looking for AirPods Pro or AirPods Max under Connected Devices section.
Open the Settings app on your iPhone or iPad.
Tap on "AirPods" and select your AirPods from the list of connected devices.
Tap on "Spatial Audio" and toggle the switch to the "On" position.
Put your AirPods in and play a video/track that supports spatial audio. You can find a list of supported content by searching for "Spatial Audio" in the Apple TV app or by visiting the More tab in the Apple Music app.
Hold your device in front of you and turn your head. You Should Hear audio adjusts to fit your location, providing an immersive and dynamic listening experience.
Once you're satisfied with the sound, tap Done to save the settings.