business
Stock Exchange: excluding "Palm Hills" from the list of shares allowed to be traded with three decimal places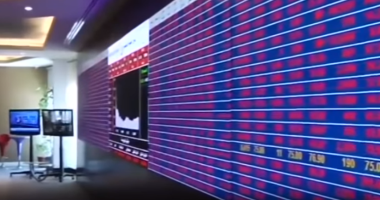 The Egyptian Stock Exchange announced the list of securities allowed to be traded with three decimal places during the next week, based on Thursday's closing prices. It included 76 companies, after excluding Palm Hills Development shares after the share price reached EGP 2.26.
The most prominent companies on the list were: Golden Pyramids Plaza, Misr National Steel-Ataqa, Odin Financial Investments, Amer Holding Group (Amer Group), Prime Holding for Financial Investments, Arabia for Asset Management and Development, Arab Developers Holding, Arafa Investments and Consulting.
The General Authority for Financial Supervision had agreed to amend the bidding unit to be one over a thousand of the Egyptian pound, or of the foreign currency in which the security is registered, for securities whose market value is less than the level of "2 Egyptian pounds or of any other currency." Provided that they are placed in a special list, and the list is reviewed weekly, at most, in light of the daily price changes, including what results from the decisions of the issuer and affects the market price of listing and excluding securities.
Mohamed Farid, the former head of the stock exchange, said, in previous statements, that the development of the bidding system enhances the trading and liquidity of the market and avoids those shares whose market value is less than the level of "2 pounds or any other currency" from being suspended due to price limits.
Farid added that the development of the bidding system came in line with the best international standards and practices to allow greater flexibility in trading in terms of providing a greater price range for low-priced securities. for the bidding unit according to the price level of the security, including the stock exchanges of France, Austria, Malaysia, Singapore and Hong Kong, and this would enhance liquidity and circulation and stimulate public and private offerings through the capital market