lastests post
Sugar and rice for 13.50 pounds… Great demand at "Citizen First" outlets in Cairo… Pictures
outlets have seenCitizen first"Food commodities in Cairo Governorate have a high demand from citizens, due to the decrease in prices by 30%, as prices came in the Asmarat neighborhood outlet in Mokattam, sugar 900 grams at 13.50, rice 800 grams 13.50, oil 700 grams 35 pounds, obesity 1 kilo at 42 pounds, and lentils 1 kilo At 31 pounds, flour 1 kilo at 81 pounds, a bag of pasta 350 grams at 7 pounds, and meat at 145 pounds per kilo.
In the context, Engineer Jihan Abdel Moneim, Deputy Governor of Cairo for the southern region, followed up the efforts made by all executive agencies, in coordination with Directorate of Supply and Internal Trade In Cairo, for fixed sales outlets within the area's neighborhoods that have been operated, in addition to following up all preparations and executive procedures to open new outlets to include all parts of the region under the slogan "Citizen First."
The Deputy Governor of Cairo for the southern region confirmed that the fixed outlets that have been provided so far are witnessing a great demand by citizens to buy commodities and food products at reduced prices and with high quality and at lower prices than their counterparts in the markets, including edible oils, sugar, rice and other products and basic commodities to facilitate citizens, including an outlet The sale, which was inspected by the Major General, the Governor of Cairo, in the Asmarat neighborhood and on Street 9 in the area of ​​​​the Mokattam neighborhood, which met with wide popularity and great demand by the citizens within the framework of the state's plan to confront the high prices and the greed of some merchants and prevent monopoly and the publication of a large number of outlets, especially in the most needy neighborhoods for sale at a price Reducing the burden of citizens.
Abdel Moneim added that the executive agencies implement all directives by following up the outlets and pumping more basic commodities in sufficient quantities on a regular basis to meet the needs of citizens, while presenting the price list in clear places, and determining sufficient quantities for each citizen so that some do not monopolize the discounted commodities. Outlets within the southern region neighborhoods.
And a number of citizens expressed their satisfaction with the level of prices offered in the outlets, which are less than their counterparts in the market by up to 30%.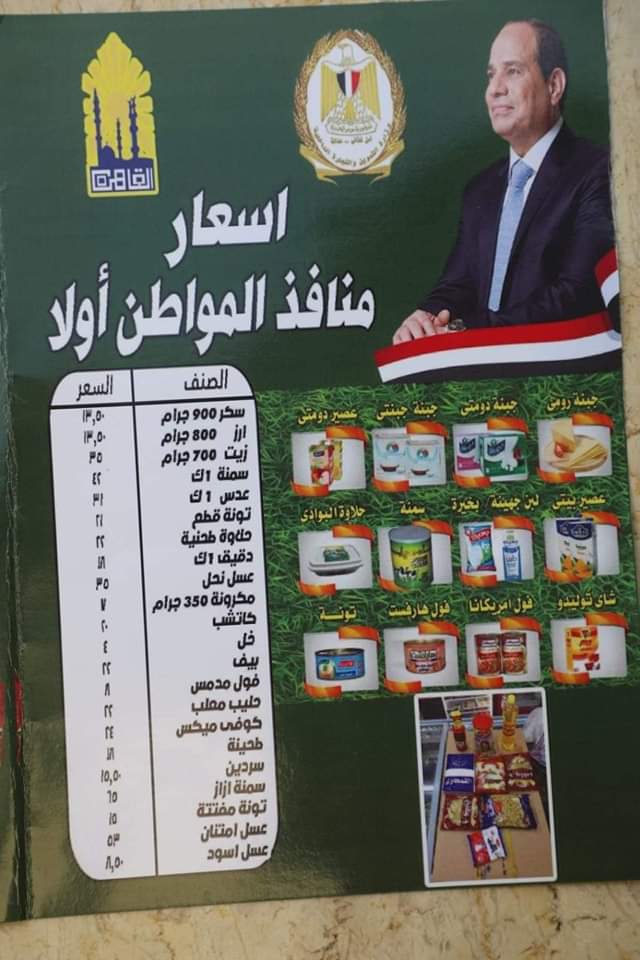 Outlet prices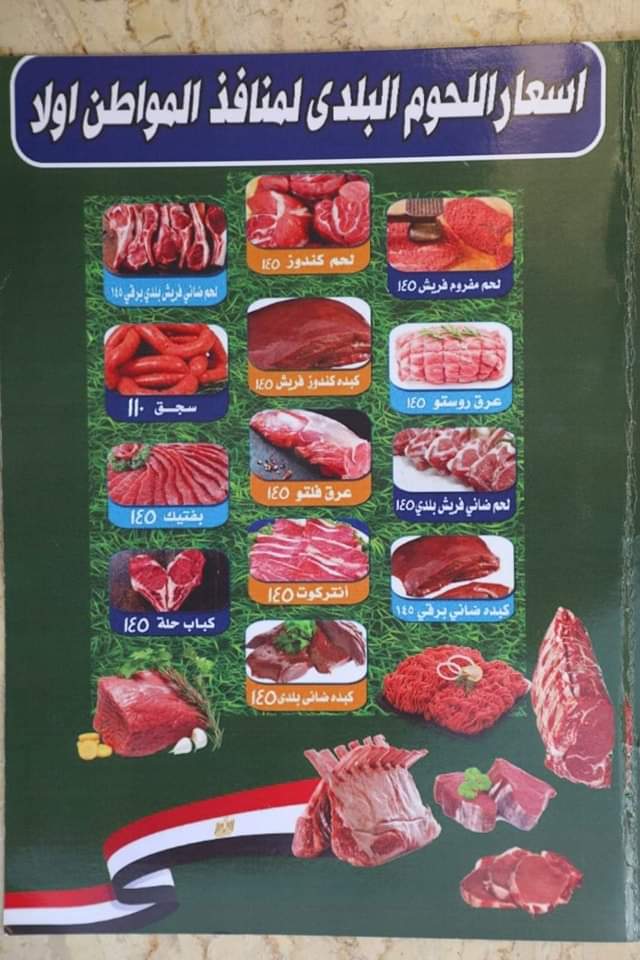 Meat prices in outlets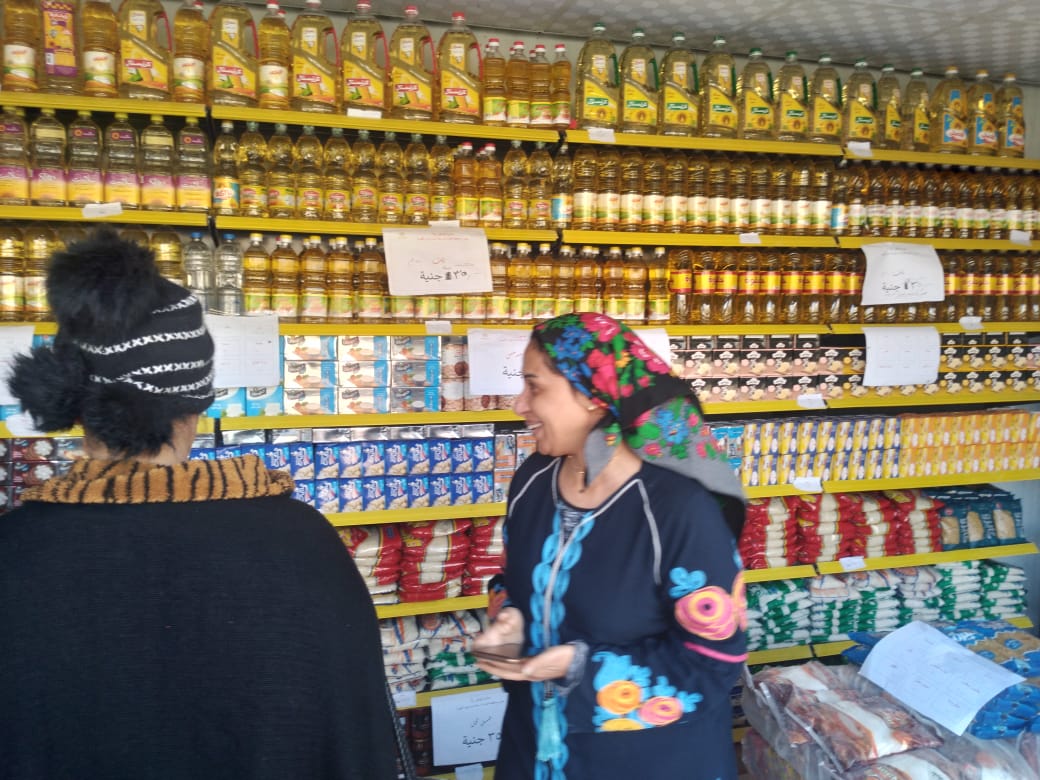 sale points