Entertainment
Tarek Lotfi, the social talk after his humanitarian gesture towards journalists, in his mother's condolences
The star lives Tariq Lutfi A state of sadness after the departure of his mother a few days ago, and at that time he asked his followers to pray for her, and at that time many artists and his friends from outside the artistic community were keen to console her and offer condolences to him.
Tariq Lutfi surprised the journalists who were present at the funeral to cover him in an unusual matter. Despite the state of grief he was experiencing due to the loss of his mother, Tariq Lutfi was keen to check on the journalists because of the severity of the cold and with the rain. Atmosphere.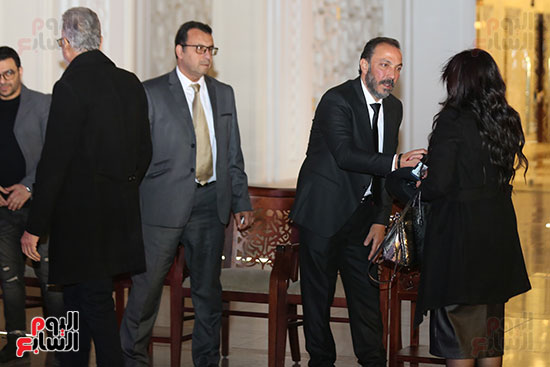 Tareq Lutfi receives his mother's condolences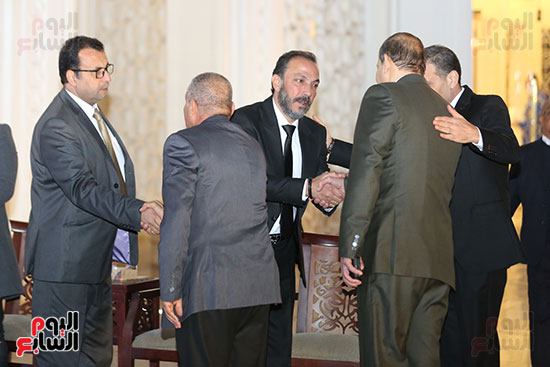 Tareq Lutfi receives his mother's condolences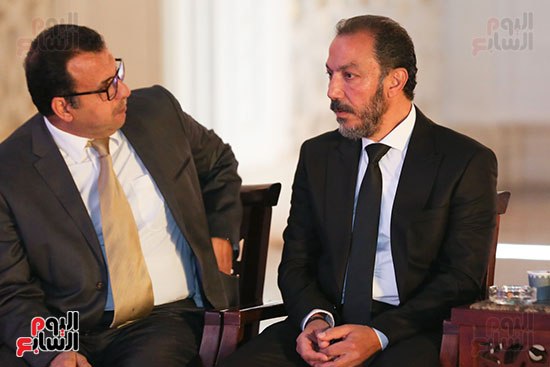 Tareq Lutfi receives his mother's condolences
Which was circulated on the pages of various social networking sites during the past hours, urging him to receive praise from the pioneers of the social media for his condolences, even though he was in another world due to the death of his mother, but he was interested in checking on the journalists in light of the cold weather.
The funeral was attended by: Ahmed El-Sakka, Amir Karara, Mohamed Riyad, Ali El-Hajjar, Mohamed Ali Rizk, Mohamed El-Shaqenqiri, Mohamed Al-Marzban, Khaled Mahmoud, Emmy Salem, Ahmed Badir, Fattouh Ahmed, Mohamed El-Sawy, Mohsen Mansour, Engy El-Moqaddam, Mohamed Gomaa, Ehab Fahmy, Donia Abdel Aziz, producer Tamer Morsi and producer Hossam Shawky.
And a number of artists were keen to support the artist Tariq Lutfi and his condolences, including the artist Wafaa Amer, who wrote through her account on "Instagram": "Survival is for God and permanence for God, sincere condolences and sympathy for the death of the mother of the artist, Tariq Lutfi," as the artist Fathi Abdel Wahhab wrote through his account on "Facebook": "Survival is for God and perpetuity is for God. My sincere condolences to my friend Tariq Lutfi on the death of his mother. May God have mercy on her and give him patience."".
And "Lutfi" presented last Ramadan 2022 the series "Ghamam Island", which won great success at the time of its presentation, and co-starred with: Fathi Abdel Wahhab, Mai Ezz El Din, Ahmed Amin, Riyad El Khouly, and a large number of artists, and it was directed by Hussein El Manbawi. Written by Abdul Rahim Kamal.