technology
Tesla achieved a record delivery of 405,000 vehicles in the fourth quarter of 2022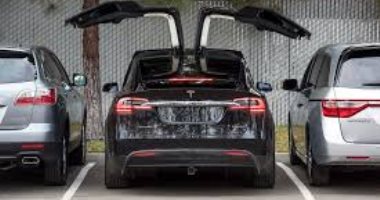 Carmaker Tesla announced that it delivered 405,278 electric cars during the last three months of 2022, according to an engadget report.
This number represents a new record for the company, but it also fell short of Wall Street estimates, and as recently as December 30, the consensus among most analysts was that Tesla would deliver about 418,000 cars in the fourth quarter, and a year ago the company delivered 308,600 cars during the same period.
According to Tesla, the Model 3 and Model Y accounted for most of the company's deliveries in the fourth quarter of 2022, with 388,131 vehicles reaching consumers before the end of the year.
By comparison, Tesla's more expensive Model S and Model X cars accounted for a modest 17,147 deliveries during the same time frame. Tesla produced 439,701 vehicles in the fourth quarter, setting another record.
It is fair to say that the end of 2022 could have been better for Tesla, even before considering how much the Elon Musk acquisition of Twitter will affect the company, in addition to Tesla facing macroeconomic and logistical challenges that threaten to slow growth.
Earlier in the year, as COVID-19 restrictions in China forced Tesla to suspend and cut production at the Shanghai Gigafactory, Tesla also closed the facility during the last week of December, adding to concerns that the company is dealing with weak demand in the largest car market. In the world. In Q4, Tesla also had trouble securing transportation for completed vehicles.
Separately, Elon Musk's dealings with Twitter and repeated sales of Tesla shares sent the company's stock value down dramatically. In December, Tesla stock fell 33% (and 45% over the past six months) before surging in anticipation of the company's fourth-quarter numbers. Tesla will publish Its full results for the fourth quarter are on January 25th and it will hold its annual presentation following Investor Day on March 1st.