technology
Tesla shares jumped by 7%..Has the price war begun?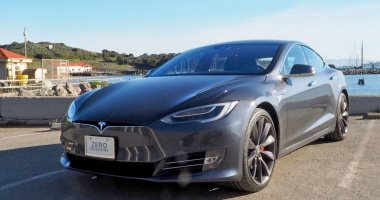 Tesla shares rose significantly during trading today, Tuesday, with the support of the American electric car company's announcement of its decision last week regarding the prices of its products, according to CNBC.
This comes in light of the increasing competitiveness in the electric car industry globally, as Tesla struggles to maintain the lion's share of the market.
Tesla had announced last week that it was reducing the prices of some of its Model Y and Model 3 cars in a number of major markets, especially the United States, China and Germany.
The decision to reduce prices ranged between 1% and 20% on its electric cars in the aforementioned markets, and in China in particular, the decision to reduce the prices of Tesla cars is the second in less than three months.
The American company also approved discounts in the prices of its cars also in Japan and South Korea, by about 10%.
It should be noted that Tesla's share in the electric car market decreased from 79% in 2020 to 65% until September of 2022, according to estimates by S&P Global Mobility.
Analysts revealed to CNBC that the global electric car market is witnessing a price war, with growing competition with car companies such as General Motors, Ford, and others.
At the end of Tuesday's session, Tesla's share price jumped 7.4% to $131.4, reaching its highest price in the session at $131.7.