business
The Car Dealers Association calls for extending the deadline for expatriate cars exemption initiative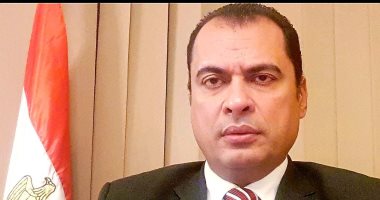 Counselor Osama Abu al-Majd, head of the Car Dealers Association, called for extending the deadline for the initiative to exempt expatriate cars from customs due to the many benefits that will accrue to everyone.
Abu Al-Majd explained that they have a real problem with the initiative of workers abroad, as a month and a half has been wasted since the launch of the initiative, and the reason is the requirement that 3 months have passed since depositing money in a bank account, and despite the cancellation of this condition, it wasted half of the deadline set for the initiative, which will affect negatively on the expected results of this initiative.
The head of the Car Dealers Association called for extending the initiative after the date of March 16; At least 3 months so that the consumer can compensate for the past period, which passed unjustly, as he described it, stressing that if the deadline is extended, the expatriates will benefit more from the initiative and the state's dollar revenue will increase.
"Abu Al-Magd" also appealed to the government to exclude the condition of the country of residence and that everyone working abroad has the right to bring a car from anywhere, with full respect for the international agreements signed by the Arab Republic of Egypt with other countries to increase the choices of expatriates.
It is noteworthy that the draft law allowing expatriates to import cars from abroad stipulates the deposit of the value of customs, taxes and fees that must be paid to release the car in hard currency in an interest-free account for a period of five years, after which the amount is refunded in Egyptian pounds according to the exchange rate announced at the time of recovery.
An Egyptian who wishes to benefit from this law must have a valid legal residency abroad, reach 16 years of age, and have a bank account abroad that has been opened for at least three months, with the exception of the husband and children of an Egyptian residing abroad.
It is required for the car that is imported from other than the first owner that no more than three years have passed since the year of manufacture from the date of enforcement of this law, and this law is enforced for a period of four months only.