business
The Financial Supervisory Authority suspended the activities of "Arbah" and "Global Capital" companies for a period of 30 days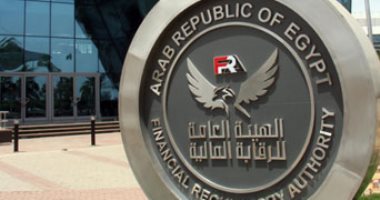 Dr. Mohamed Farid Saleh, Chairman of the Board of Directors of the Financial Regulatory Authority, issued two resolutions No. 2347 and 2348 of 2022, suspending the activity of two Arbah Securities Trading Companies and the Global Capital Group, from practicing the licensed activity for a period of 30 days, in implementation of the provisions of Article (30) of the Law. The capital market promulgated by Law No. 95 of 1992, due to their failure to remove the violations attributed to them, which were mentioned in the legally announced warning against the Public Prosecution during the month of June.
The authority obligated the violating companies to remove the charges attributed to them and shown in the warning addressed to them during the suspension period, and to provide the FRA with evidence of that supported by the documents, otherwise the procedures of Article 30 of the Capital Market Law No. 95 of 1992 will be completed by canceling the license granted to the two companies.
Article 30 of the Capital Market Law states: "The company's activity may be suspended if it violates the provisions of this law, its executive regulations, or the decisions of the Authority's Board of Directors issued in implementation thereof, or if it loses any of the licensing conditions, and it did not, after warning it, remove the violation or complete the licensing conditions." Within the period and on the conditions determined by the Chairman of the Commission.
A reasoned decision shall be issued to suspend the suspension for a period not exceeding 30 days, and the decision shall determine the measures to be taken during the suspension period. The decision shall be delivered to the company or notified by registered letter with acknowledgment of receipt, and this shall be announced in two widely circulated daily morning newspapers at the expense of the company. If This period expired without the company removing the reasons for which the suspension was made. The matter had to be presented to the Board of Directors of the Authority to issue a decision to cancel the license.