technology
The suspension of American flights after the interruption of the NOTAM air mission system.. Details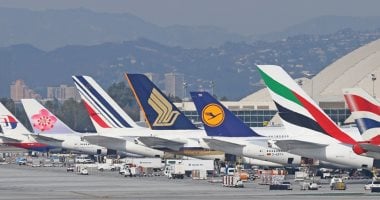 The Federal Aviation Administration has ordered airlines to pause all domestic flights in the United States until at least 9:30 a.m. ET while the Notification of Air Task Force (NOTAM) system is restored, reports engadget.
Early this morning, the agency issued a notification through an Air Traffic Control System Command Center Consultant that the US NOTAM system had failed, and the FAA said in a tweet, along with information that it was working to fix the outage, "affected Operations across the national airspace system.
In follow-up tweets, the agency said while some system functionality is back online, it is still working to restore full system, and grounding all domestic flights will give time to "verify flight information integrity and safety."
The FAA originally announced that it would pause all domestic flights until 9 a.m., but a more recent notice from the agency says ground stops will continue until at least 14:30 Zulu/UTC (9:30 a.m. ET).
According to Simple Flying, this is the first time the US NOTAM system has failed, affecting flights across the country, and people have reported delayed flights since at least the evening of January 10.
On the advice of the FAA the system failed at 2028Z or 20:28 Zulu / UTC (3:28 p.m. ET), Reuters says that more than 400 flights in, to and from the United States were delayed by 5:31 a.m. ET today, January 11. .
The FAA also issued a new advisory announcing ground stops nationwide and promising more communications once order restoration is complete.
It's unclear if the FAA will be able to fully address the issue by 9 a.m. As the news organization notes, NOTAMs contain information essential to flight personnel, and some NOTAMs for long-haul international flights can be up to 200 pages long and include Details such as runway closures and low-altitude construction obstacles.