lastests post
The "three-legged chair" is a royal masterpiece discovered in Deir el-Bahari in Luxor..Details
an offer Hurghada Archaeological Museum Among its contents, one of the artifacts is a chair made of wood with three legs dating back to the New Kingdom and was found in Deir el-Bahari in Luxor.
For his part, Mina Makram, Undersecretary of Archaeological Affairs at the Hurghada Antiquities Museum, said that the piece is a chair with three legs, and this type of chair with three legs appears more complex than the ancient antique chairs that were carved and were called royal chairs.
He added, in explaining the artifact, that the chair was made to make it an individual, wonderful and comfortable piece as well, and three holes were placed in it to fix the legs, as well as curved ends to give the chair additional stability.
He continued: The shapes of the chairs multiplied and reached the pinnacle of their beauty in the throne chairs of kings, with their inscriptions, decorations, and inlays with precious metals and stones. Perhaps the best example of this is the throne chair of the golden king Tutankhamun, adding: "Home furniture got the attention of the ancient Egyptians and was considered a suitable gift for kings." other countries".
The ancient Egyptian artist mastered woodwork since the beginning of history, which is evidenced by the many discoveries of furniture, especially funerary furniture, and the craftsmanship, mastery, and high-level skill that appears clearly in the manufacture of chairs of all kinds.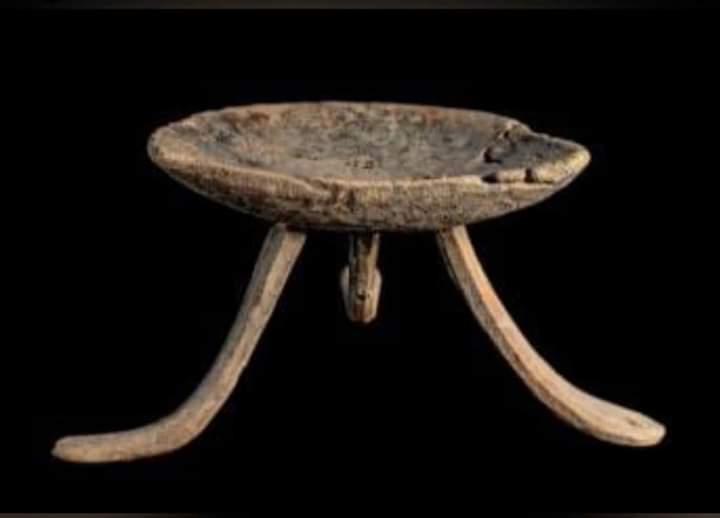 An antique chair with three legs, Hurghada Museum