technology
The United Nations publishes a report on the damage to the telecommunications sector in Ukraine by Russia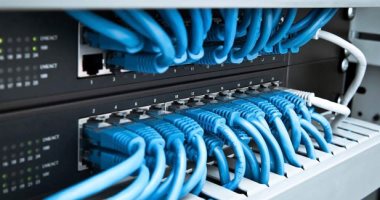 Ukraine will need at least $1.79 billion to restore its telecoms sector to pre-war levels, a United Nations agency said in a report published on Friday, alleging that Russia had "completely destroyed or taken over" networks in parts of the country.
According to the Indian TOI website, the report "The long-anticipated and sensitive damage assessment" by the Geneva-based International Telecommunication Union was prepared in April to assess the extent of the destruction of Ukrainian communications networks as a result of the Russian invasion last February.
The report, which covers the first six months of the war, found that there was significant damage and destruction of communications infrastructure in more than 10 of Ukraine's 24 regions.
"Since the beginning of the military offensives, with the intention of using the facilities for its own benefit and needs, Russia has either completely destroyed or appropriated the regular operation of public and private terrestrial communications and critical infrastructure in Ukrainian territory," the report said.
It also alleges that Moscow unilaterally converted Ukrainian dialing codes, identified by the UN agency, to Russian codes, and that there have been 1,123 cyber-attacks against Ukraine. An official at the Russian diplomatic mission in Geneva denied the report's allegations, saying they were meant to distract attention from unspecified atrocities" committed by Ukraine on Russian-controlled territory. The Foreign Ministry in Moscow did not immediately respond to a request for comment.