technology
The world's first tractor powered by cow dung to help tackle climate change
A British company has developed the world's first tractor powered entirely by cow dung. The liquid methane-powered T7 is the first of its kind and could mark a turning point in efficient energy supply on farms in the UK.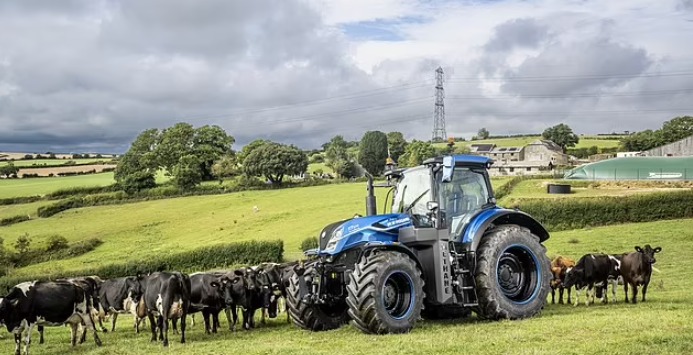 The new tractor
According to the British newspaper "Daily Mail", the 270-horsepower tractor runs on fuel taken from farm manure and is said to match the performance of standard diesel versions, and it works by collecting by-products from a small herd of up to 100 cows in a methane storage unit. bio on the farm.
A tractor-mounted cryogenic tank keeps the methane in liquid form at -162 degrees, giving the vehicle as much power as a diesel but with significant emissions savings. This pioneering machine was developed by Cornish Bennamann, which was researching and developing biomethane production. for more than a decade.
It was also put through its paces during a trial run on a farm in Cornwall, where CO2 emissions were cut from 2,500 tonnes to 500 tonnes in just one year.
"The T7 liquid methane tractor is the first of its kind in the world and another step towards decarbonizing the global agricultural industry and achieving a circular economy," said Chris Mann, Bennamann co-founder.
"Methane also has more than 80 times the atmospheric-warming power of carbon dioxide over a 20-year period, so by removing it and putting it to good use, we're helping to tackle global warming quickly," Mann added.