No child will be given Prince Harry and Meghan Markle called me His Royal Highness and Her Royal Highness, leaving the exiled couple once again "angry" at the royal family.
Harry's father, the new King Charles III, has agreed to grant the titles Prince and Princess soon to his two grandsons, who reside in California, three-year-old Archie and one-year-old Lilibet, according to the British newspaper, "The Sun".
But after a week of tense negotiations, he refused to allow them to be known as His Royal Highness, titles stripped from their parents when they abdicated the royal family and the United Kingdom in 2020.
Princes not owners of highness
For his part, an insider told the newspaper, "That's the deal.. They can be princes but not His Royal Highness, because they do not work within the royal family."
Speaking of the Duke and Duchess of Sussex, he added, "they have been adamant since the Queen's death," saying they "were adamant that Archie and Lillibet are prince and princess."
He also noted that they "felt angry, because Archie and Lillibet could not take the title of His Royal Highness."
They settled in California in 2020
The decision comes after intense talks over the past week since Harry's father became king at the moment his mother, 96-year-old Queen Elizabeth, died last Thursday.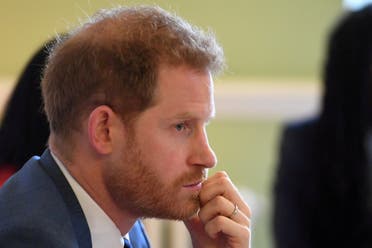 Britain's Prince Harry (Reuters Archive)
It is noteworthy that Prince Harry and his wife, Megan Markle, have dramatically resigned from their royal duties and left the United Kingdom in 2020, and settled in the US state of California, with special protection in the United States.