technology
There is speculation that Twitter will launch in-app coins that help creators make money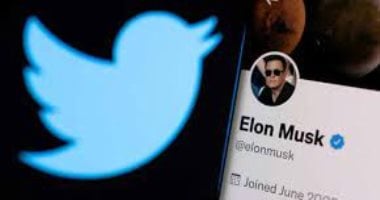 The engadget technical report mentioned the Twitter scheme to launch coins within the application, and said that the Twitter site created by Elon Musk is working on a new scheme to make money from the platform, and it appears that the service is testing an in-app currency called "coins" aimed at helping creators earn Money from the platform, according to screenshots shared by two researchers on the app.
The feature was spotted in recent days by Jin Manchun Wong and Nima Oji, app researchers who often post images of unreleased features, and according to their posts, the coins appear to be an extension of Twitter's existing tipping feature.
Coins allow you to support creators who tweet great content." Wong and Owji posted a photo shared by Owji in December on a new "Coins" tab.
At the moment, it's not clear exactly what Twitter's plans for coins are or when the feature could be launched. The company, which no longer employs a communications staff, did not immediately respond to a request for comment, but screenshots indicate that Twitter is at least considering displaying the coins prominently. On its app, Wong and Owji spotted it in the main sidebar.
But coins may not be just tipping. Wong also discovered the "Awards" feature, which allows people to use coins to buy in-app gifts for others. According to the photo shared by Wong, users will be able to buy gifts for one coin (called "Mind Blown"). ) or up to 5,000 (called "Gold"). It is not clear how much the coins will cost, although Twitter is supposed to take a cut in revenue from coin purchases.
So far, Elon Musk doesn't appear to have publicly influenced coins or prizes, but he's spoken extensively about wanting more ways to reward creators, and he's said that Twitter Blue revenue would potentially "give Twitter a revenue stream to reward creators." And that "creator monetization for all forms of content" is also in the works.
It should also be noted that despite the "Coins" moniker, the feature does not appear to have any additional links to cryptocurrencies, at least for now. "Twitter Coin is still under development and we don't even have any evidence that it is Something to do with cryptocurrency", "Don't let scammers fool you."