In the belief of the The ministry has an active role towards encouraging, honoring and appreciating students after a year of hard work and diligence, as they represent Egypt's future and its renaissance.
Amr El-Qadi, CEO of the Egyptian General Authority for Tourism Activation, indicated that this visit comes within the framework of the ministry's strategy to raise tourism and archaeological awareness among the Egyptian public of all age groups, pointing out that the visit program included a visit to the Giza Pyramids area, the National Museum of Egyptian Civilization in Fustat and the Religious Complex area in Egypt. In addition to taking a Nile cruise on one of the cruise ships.
For her part, Maha Galal Eid, Director General of Tourism Awareness at the authority, explained that the students started the tourism program by visiting the Giza pyramids area, where they were received by Mr. Ashraf Mohieldin, Director General of the Pyramid Antiquities District, who took them on a tour inside the area, giving them a detailed explanation of the history of the era of the builders The pyramids and the way to build the Great Pyramid, the only wonder left of the seven wonders of the ancient world, and the Great Sphinx, and he answered all their questions about their ancient Egyptian ancestors, the builders of the pyramids and the owners of a great civilization that makes them proud in front of the world.
She added that after the end of their visit to the Giza pyramids area, the students went to visit the Religions Complex, where they toured the Hanging Church, Amr Ibn Al-Aas Mosque and Ibn Ezra Temple, where they touched closely the multiplicity of civilizations on the land of Egypt, and the greatness and diversity of Egyptian civilization since prehistoric times to the present day. They visited the National Museum of Egyptian Civilization, in order to introduce them to one of the most important Egyptian museums accomplished by the Egyptian state with the aim of consolidating the pride and belonging of the Egyptian people to the ancient Egyptian civilization. They were received by Dr. Ahmed Ghoneim, CEO of the Museum, who welcomed them. With the museum's archaeological treasures and their passion for the ancient Egyptian civilization, and to get acquainted closely with the Egyptian mummies that the museum received from the Egyptian Museum of Tahrir in a majestic procession witnessed by the whole world.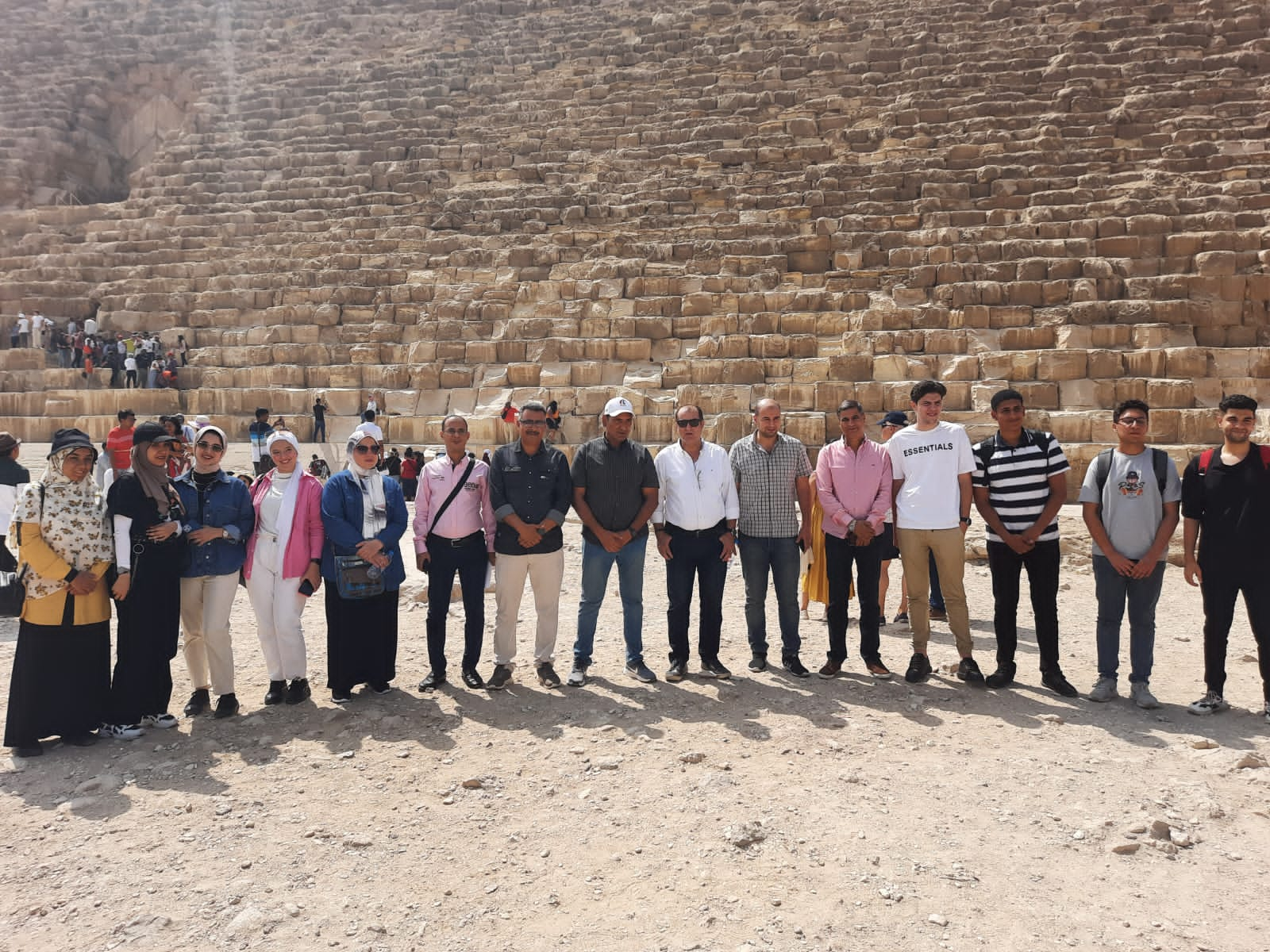 The students concluded their tourist tours by enjoying a Nile cruise on one of the cruise ships. Souvenirs and promotional materials about the Egyptian tourist destination were distributed to the students to introduce them to the tourist and archaeological sites and the various tourist components that their country enjoys.