technology
Twitter offers free ads to encourage brands to advertise on its platform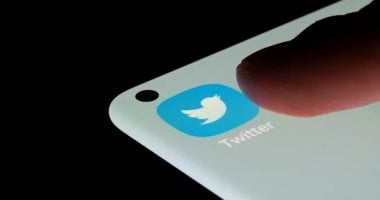 The Wall Street Journal reported today that Twitter has offered advertisers a new incentive, in an attempt to entice brands to return to the social media platform, which witnessed a deterioration in its advertising activity after its $44 billion acquisition by Elon Musk, according to the Arab News Portal report. Technology.
According to emails seen by the newspaper, Twitter will offer incentives based on advertisers' spending, including $250,000 in free advertising space for advertisers who spend the same amount on advertising across the platform.
Within the United States, advertisers can get an added value of 25% if they spend $200,000 on ads, 50% if they spend $350,000, and 100% if they spend $500,000. So Twitter's new incentive allows advertisers to get 100% added value if they spend half the usual amount on ads on its platform.
Ad buyers said the new Twitter incentive could be used to buy Promoted Tweets served during Super Bowl week, which is the hottest time to advertise on Twitter.
Twitter is facing financial pressure to attract many advertisers who have paused their spending since Musk's acquisition of the company in late October. The advertisers pulled out largely due to concern over what they said was Musk's approach to content moderation, and fears that their ads would be seen alongside controversial content.
Musk said in November that Twitter was experiencing a "massive drop in revenue" and was losing $4 million a day.
And many major brands, including: the pharmaceutical company Pfizer, the American airline (United Airlines), and the automakers General Motors and Volkswagen, stopped spending on Twitter ads.
According to an analysis of data from the research company (Sensor Tower), more than 75% of the large Twitter advertisers who were advertising on the platform before Musk's acquisition had stopped spending as of the week ending January 8.
Convincing advertisers to return to Twitter is critical, as nearly 90% of Twitter's $5.1 billion revenue in 2021 came from ads.
And the Wall Street Journal reported that in order for a brand to be eligible for the latest stimulus, it must use some of Twitter's products, such as: the newly launched keyword avoidance tool, which allows advertisers to create a list of up to a thousand words that prevent their ads from appearing above or below the tweets they make. contain those words.
And earlier this January, Twitter said that it would expand the types of political ads allowed on its platform in the coming weeks, in a clear reversal of the global ban imposed in 2019 on those ads.