technology
Ways Android smartphones and iPhones may change in 2023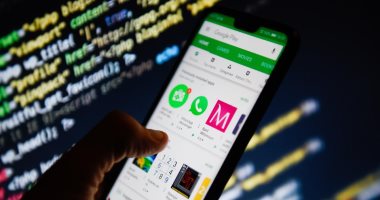 In the past few years, smartphones have become one of the most popular gadgets, especially as they are among the best-selling items in the biggest online holiday sales on Amazon, Flipkart, and other platforms.
Among the reasons for the popularity of smartphones is also how they have evolved, as these devices are constantly witnessing great development amid intense competition among all device producers in the world.
Few gadgets have seen such a leap as smartphones
Here are eight ways your phones will change in 2023:
5G phones
5G phones will become affordable for everyone. Nowadays, Samsung, Xiaomi, Realme and others are likely to launch 5G phones under Rs 12,000 this year. With Airtel and Reliance Jio almost confirming that they will not charge a premium for 5G services, the popularity of 5G phones is 5G is only going to go up. Reports claim that shipments of 5G phones may exceed 100 million this year in India.
200 MP camera
Phones with 200MP cameras will debut in 2022.
And 2023 is set to turn mainstream. The first phone to launch with a 200MP sensor in 2023 is the Redmi Note 12 series.
It is widely believed that the Samsung Galaxy S23 series phones have a 200MP camera sensor.
Although this is likely to be in the Galaxy S23 Plus and Galaxy S23 Urtla devices. The year will see more of these devices.
The 45-megapixel camera sensor may come in all 2023 iPhones.
Apple made a big camera change in 2022 by increasing the sensor to 45MP.
However, the jump is limited to the iPhone 14 Pro series.
All four iPhones for 2023 will likely get at least a 45MP sensor.
Dynamic Island may also be coming to all 2023 iPhones.