technology
What does the first orbital mission to be launched from the UK mean and when will it happen?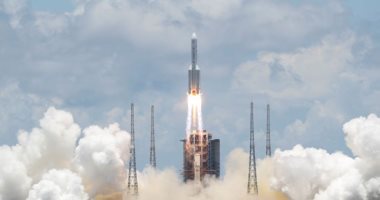 The first-ever orbital space launch on British soil will finally take place next week, with Virgin Orbit picking Monday 9 January as a possible launch date. More than 70 years after the creation of Britain's space program in 1952, one of Sir Richard's modified Boeing 747s will take off. Branson from Spaceport Cornwall with a 70-foot rocket full of satellites.
According to the British newspaper "Daily Mail", the space plane, called Cosmic Girl, will then be transported to high altitudes, where the rocket will be dropped and ignited before flying into space on an orbital mission around the Earth.
Not only will the mission be the first of its kind from UK soil, but it will also come 50 years after a British-made rocket, the Black Arrow, reached space after blasting off from Australia.
It comes after months of delays, partly caused by waiting to obtain licenses from the UK's space regulator, the Civil Aviation Authority.
Spaceport Cornwall will be the first such center in the UK to enter service when Newquay Airport hosts the nighttime take-off of the spaceplane, after all commercial flights have ended.
It is also sure to draw crowds as Branson launches two satellites on behalf of the UK government on a rocket called LauncherOne that, once deployed, will provide high-tech imaging sensors, allowing the Ministry of Defense (MoD) to monitor the Earth and its oceans.