technology
When will Apple release its virtual reality glasses?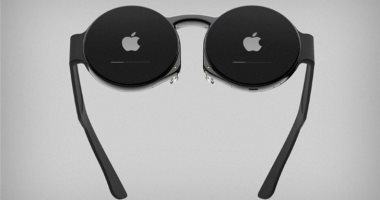 Apple is expected to release its first-ever AR/VR headset in 2023. The Reality hybrid headset has been in the news for some time now, and a recent report claims that the supplier that will provide lenses for the upcoming headset will start shipping them by February.
According to a report by DigiTimes, Genius Electronic Optical (GSEO) is the company that will provide the lens units for Apple's AR / VR headsets, and it is rumored that the upcoming headset will be called "Reality Pro", and if lens shipments begin in February, the company may launch The Cupertino-based tech giant is launching a mixed reality device in the fall.
Apple AR / VR headset specifications
The company has been working on AR / VR headsets for several years, and Apple is expected to launch the device in 2023, and Bloomberg's Mark Gurman suggested that the company may unveil the headset before the WWDC event, which will be held in June 2023, and is also likely to participate. Apple revealed more details about its new operating system, xrOS, at its WWDC event, and the company may present developers with the latest new operating system capabilities before the headset ships in the fall.
price
Apple's first AR/VR product is rumored to be an expensive product that will be designed specifically for developers and professionals, the upcoming headset is said to ship with several advanced technologies including – dozens of cameras to capture and translate real-world motions into virtual ones, two 4K micro-LED screens , iris scanning, facial expression tracking, Apple silicon chips and more.
The exorbitant price is due to the advanced nature of the headset, and rumors indicate that its price may be somewhere around $ 3,000, and the headset will be Apple's first entry into the AR / VR market, and a recent report claimed that Apple is also developing a lighter and more affordable version. of the headset, while its augmented reality glasses are reported to have been indefinitely delayed.