lastests post
Without a driver and accommodating 43,000 passengers per hour.. Monorail of the Administrative Capital, "Infographic"
Egypt implements two lines of an electric train known as Monorail It is being implemented in Greater Cairo, including the Monorail line east of the Nile, which is the Monorail The administrative capital The other is the monorail line west of the Nile, which is the 6th of October monorail.
In the following points, the most important characteristic of the monorail train.
It works automatically – without a driver .
Manufacture of the outer structure of aluminum in order to reduce the weight of the train and increase its speed.
First time installation screen doors On the platforms in front of the train doors to keep passengers safe and reduce energy.
A high-capacity air conditioning system and a safe corridor that allows passengers to move between vehicles for more comfort.
It includes television cameras installed at its front for central monitoring of the railway.
Screens LCD screen To be used to provide passengers with information and to be used in commercial activities.
Above the side doors, there is a screen to inform the passengers of the name of the final station before boarding the train.
It includes places designated for people with special needs to assist them in the transportation process.
The carriages are equipped with maps above the boarding doors from the inside, showing the path through illuminated lamps to help the hearing-impaired.
Monorail trains for Egypt are manufactured by Alstom.
The minimum runtime for the operating system is 90 seconds .
The capacity is up to 43 thousand passengers per hour in one direction.
One carriage carries 125 passengers.
Gradually increasing train cars with increasing density.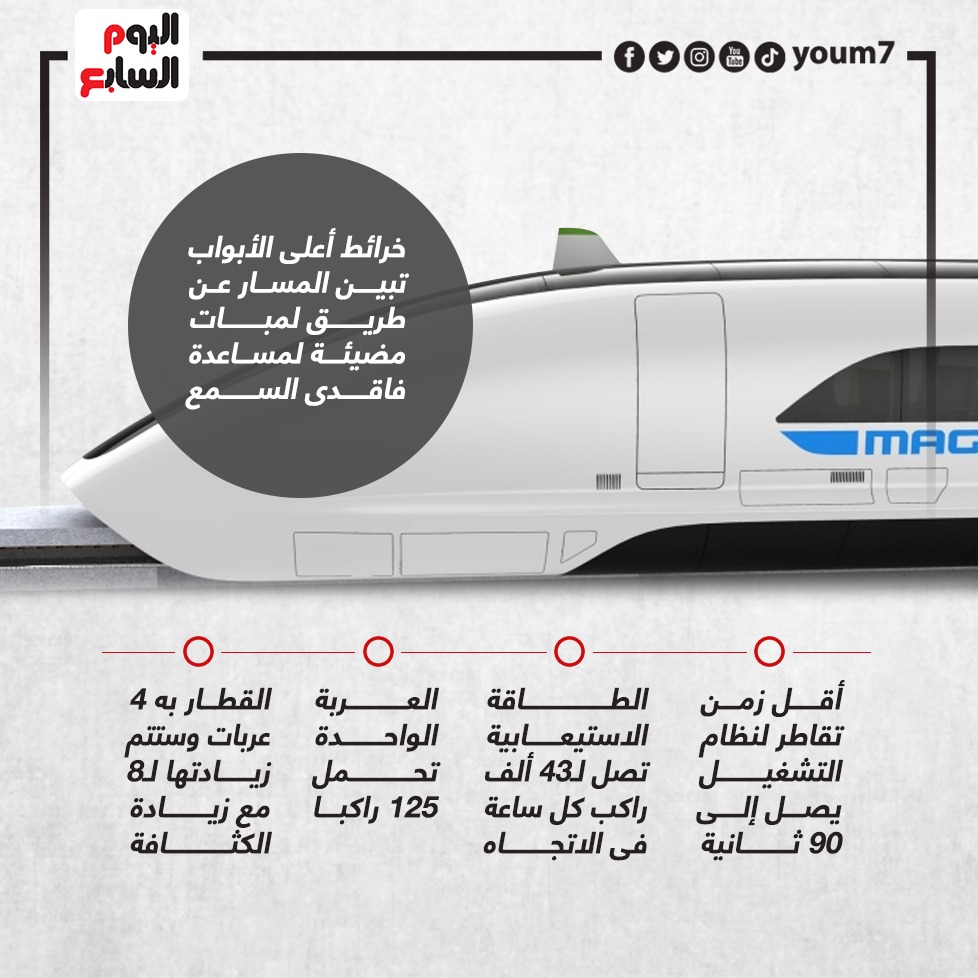 Maps above the sections
All that distinguishes monorail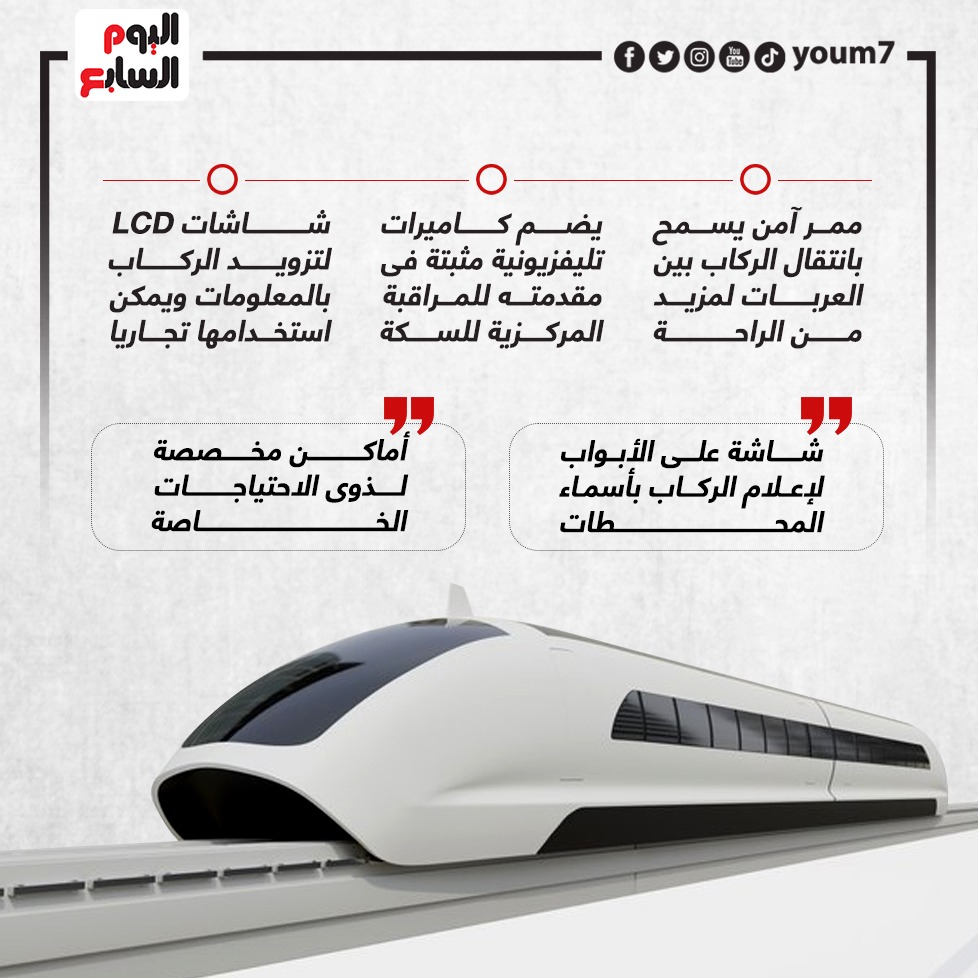 Monorail features